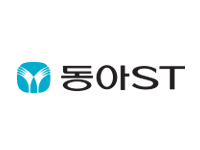 SEOUL, May 8 (Korea Bizwire) – Dong-A ST, spun off from Dong-A Socio Holdings last year, is estimated to record slightly higher profit during the first quarter than a year before. Dong-A ST focuses on manufacturing pharmaceutical products.
On April 7, Dong-A ST announced that it recorded 144 billion won of sales and 11 billion won in operating profit during the first quarter. Its net profit during the quarter was 7.5 billion won.
An official at Dong-A ST said, "As our company was established on March 1 last year, it is hard to simply compare the revenue year on year. However, comparing with the estimated revenues in last year's first quarter, the sales decreased 2.4 percent, while profit increased 7.7 percent this year." The company's estimated profit and sales last year's first quarter was 11 billion won and 144 billion, respectively.
The lower sales performance during the first quarter was caused by declines in the prescription medicine sector and export volume. Its prescription medicine sales recorded 93.8 billion won, a 5-percent drop over the same period and its exports decreased 12.5 percent to 24.7 billion won.
However, in its medical devices sector, it achieved 16.8 billion won of sales, a 3.7-percent increase from the same period of the previous year.
IR News Team (irkorea@koreabizwire.com)