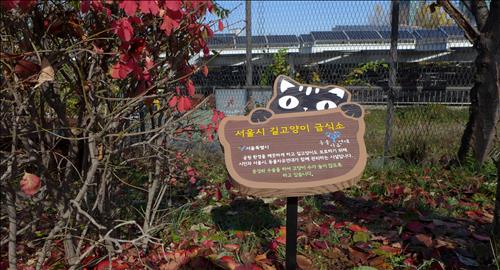 SEOUL, Nov.20 (Korea Bizwire) – Twenty seven facilities to feed stray cats will be established at four parks in the metropolitan area, including Seoul Forest and World Cup Park.
The Seoul Metropolitan Government announced that it will be managing feeding facilities for stray cats. The facilities will be run in cooperation with animal related non-governmental organizations (NGO), to protect the animals, keep the parks clean and prevent an increase in the number of cats.
NGOs will be in charge of managing the feeding facilities, educating volunteers and supporting the neutralization of stray cats. The actual management of the facilities, including feeding the cats and cleaning the area, will be carried out by volunteers, also known as 'Cat moms'.
Seoul plans to elevate the neutralization rate of stray cats to 70 percent by the first half of next year.
The volunteers will send stray cats who visit the feeding facilities to animal hospitals supported by the NGOs, so that they can be neutered.
NGOs will investigate the condition of the facilities every quarter, and report to the city government. Feeding facilities which are unsanitary, or have neutralization rates are below 70 percent will be demolished.
Authorities say that the current neutralization rate is an average of 10 percent, and the cost of neutering a cat, which is around 140,000 won to 150,000 won, will be paid by NGOs.
The parks where the feeding facilities will be located are places with many complaints regarding stray cats, as the remains of cat food and cat feces have been negatively affecting the environment.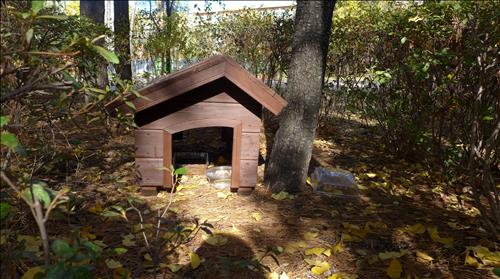 The feeding facilities are made of wood, and a device that catches cats for neutralization can be placed in them.
Image Credit: Seoul City / photonews@koreabizwire.com