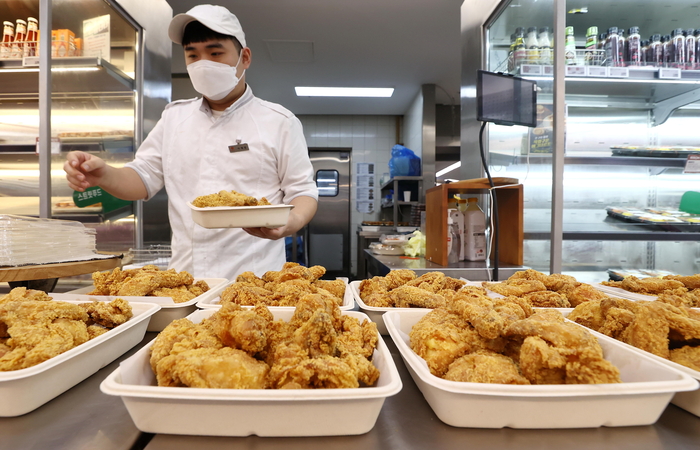 SEOUL, Nov. 28 (Korea Bizwire) — Fried chicken franchises saw their sales spike on the day of South Korea's first football match at the 2022 Qatar World Cup.
Kyochon F&B reported a 110-percent sales increase at all stores that day compared to the week prior. Genesis BBQ also reported a 170-percent sales increase from the previous month.
bhc Group reported a 200-percent sales jump from the previous month, or 130 percent from the week before. Compared to last year, sales have gone up by 140 percent.
A massive influx of orders ahead of the football match resulted in accessibility issues for a number of food delivery apps.
Several customers experienced lagging payment processing. Some were even unable to place an order.
Image Credit: Yonhap / photonews@koreabizwire.com