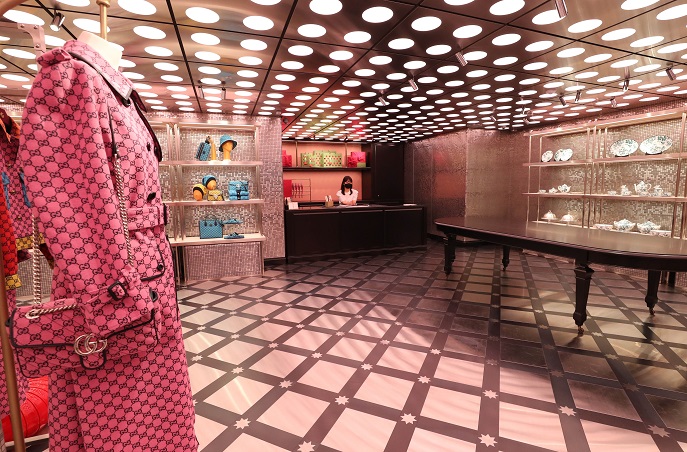 SEOUL, Sept. 1 (Korea Bizwire) — Samsung Electronics Co. said Tuesday that it will introduce a new digital application jointly developed with Gucci for the luxury brand's exclusive use.
The Gaok Smart Guide has been installed on a Galaxy Z Fold3 foldable device which is being showcased at the GucciGaok, Gucci's second flagship shop in Seoul named after the Korean traditional house "gaok."
Using Ultra-Wideband technology, the application offers a new dimension of smart shopping that combines offline and online worlds, Samsung said.
Visitors can locate various products with ease and search through item specifications. If necessary, they can call the staff using the application for offline interaction.
Also, visitors can virtually try out the newest Gucci sneakers using amplified reality technology or play Gucci arcade games.
Image Credit: Yonhap / Samsung Electronics / photonews@koreabizwire.com