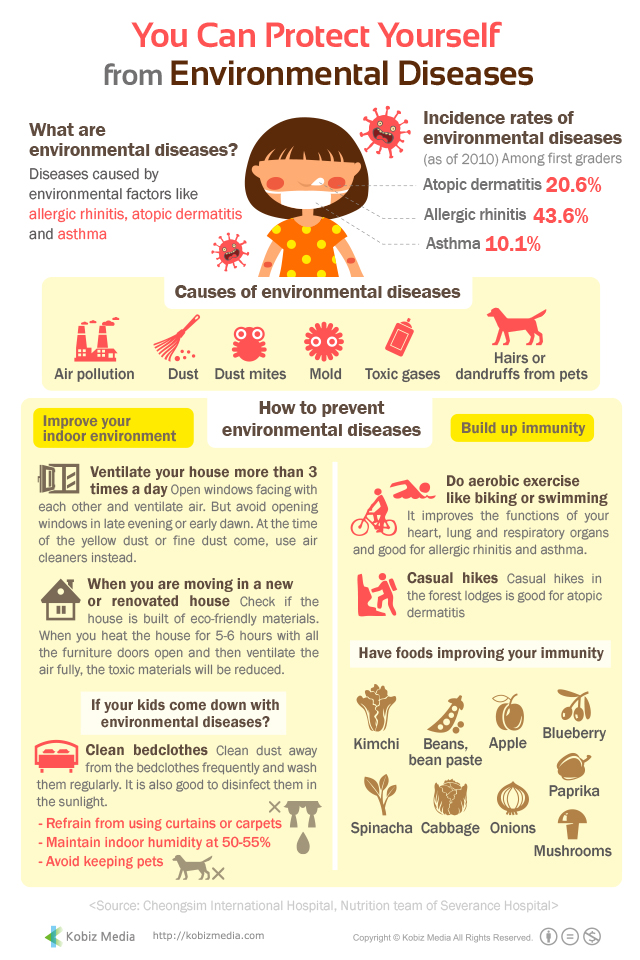 SEOUL, South Korea, Mar 27 (Korea Bizwire) – According to a report issued by the World Health Organization (WHO), air pollution has become the world's single biggest environmental health risk, linked to around 7 million – or nearly one in eight deaths in the year of 2012. 
This figures suggest that ever rising risks related to the outdoor pollution — especially "fine-dust" danger engulfing Korean peninsula these days on and off, could not only do severe damage on your health, but on your life, seriously. 
Around 80% of the 3.7 million deaths from outdoor pollution came as a result of stroke and heart disease, 11% from lung diseases and 6% from cancers, according to the WHO report. 
So, are there any reliable ways for you to be away from the dangers which could wreck havoc on your health? Among many environmental diseases, atopic dermatitis and allergic rhinitis are two main symptoms caused by the environment-borne diseases, accounting for more than 60% of the whole incidence rates of those environmental illness. 
There are, however, some useful tips to prevent from yourself being affected by such dreary risks, if you are well-prepared in advance. Here are good measures of how to defend yourself against one of the common "21-century illnesses" of environmental diseases.
Designed by KobizMedia
Sandy Park & Lina Jang (sandypark@koreabizwire.com &  linajang@koreabizwire.com)