ATLANTA, April 25, 2014 (Korea Bizwire) – Available from  iTunes on April 24, a new weather app for iPhone set to excite true weather enthusiasts who want a full view of the weather with the expertise, technology and scale of The Weather Channel.
The Weather Channel® app's new design and interface have been upgraded in terms of user interface functions. And a new social feature lets fans report your local conditions – you help improve the forecast.
"We've redesigned the app to create a more streamlined view with better  data, more context and a participatory experience for our users," said  Kevin Doerr, senior vice president of digital products, The Weather  Channel. "Our mobile users want real-time weather, and our new crowd  sourcing will provide a deeper layer of data about what's happening  around them right now."
Become your own weather forecaster with The Weather Channel
The Weather Channel App for iPhone introduces Social Weather. Report and  share your weather conditions or see what other people in your area are  saying. The app finds and improves the forecast for hard-to-predict  spots.
More data points mean a more accurate forecast, and The Weather Channel  has the most data. Details come from proprietary models, official  government sources worldwide, Weather Underground's network of 33,000  personal weather stations, and now crowd-sourced weather reports via  mobile app.
Enjoy your best day outside with a new design and new features
Find weather faster – A beautiful new design and simple  interface aligns to the iOS7 look. The radar map loads faster and is  smoother than ever.
Discover deeper, more engaging content – With new navigation,  swipe left to right for your saved locations, or swipe up and down to  view detailed forecasts and news. A vertical scroll unveils current  conditions, hourly and 10-day forecasts, radar, video, news and more.
Get the info you need – Tap on the circle on the main screen  for current details – "feels like" temperature, wind, dew point,  humidity, visibility, pressure, UV index, and sunrise and sunset times.
Help improve the forecast – Social Weather lets fans report  your local conditions, or take and share a photo of your current  weather.
Plan your day, no matter the season – Helpful tools give  airport delays for travel, flu reports, pollen alerts and more.
Stay safe in severe weather – During extreme events, your  entire app will change to tell you the full story.
Expect a difference – The app even has a new icon on your  device home screen, but from the same trusted resource.
Enjoy "Our Favorite Things" – See the best stories, social  feeds and show clips from The Weather Channel network such as AMHQ  with Sam Champion.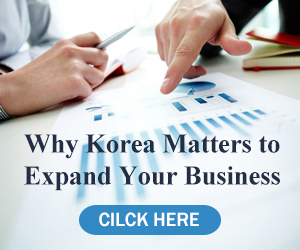 The app still gives current conditions and forecasts you trust, past and  future radar maps, severe Push alerts and badges for your area, the  latest news and videos, and global language support. The app supports  iOS 6.0 and above.
The Weather Channel App for iPhone, gives you all the information you  need – and gets your input – to help enjoy your best day outside with  the most accurate and actionable forecast available. After all, when you  see the world through weather, "It's  Amazing Out There." Check out the new app, available  from iTunes today or learn more with this fun  demo video.
The Weather Company: Where the World Gets its Weather
Through The Weather Channel, weather.com,  Weather Underground, Intellicast.com  and third-party publishing partners, the company provides millions of  people every day with the world's best weather forecasts, content and  data, connecting with them through television, online, mobile and  tablet screens. Through WSI and Weather Central, the company delivers  superior professional weather services for the media, aviation, marine  and energy sectors. The Weather Company is owned by a consortium made up  of NBC Universal and the private equity firms The Blackstone Group and  Bain Capital. For more information, visit www.weather.com/press.
Source: The Weather Company (via BusinessWire)