SEOUL, Sep. 16 (Korea Bizwire) – The Levi's® brand launches the 'Live in Levi's Project' as part of its multifaceted global brand campaign "Live in Levi's®." The 'Live in Levi's Project' is a digital platform that serves to engage and activate the expansive global community of Levi's® fans around their shared experiences. The intention of the project is to celebrate how the world Lives in Levi's® by blending storytelling with social media and ecommerce on a global scale.
The platform launched with an experience filmed in New York, London, Paris, Tokyo and Shanghai. From Sleigh Bells front woman Alexis Krauss to tattoo artists and barbers, to favorite street-style star Julia Sarr-Jamois, the film features a fascinating cross-section of how real people live, work and play in Levi's®. Viewers can explore each individual story at any point in the film, accessing content that includes videos, photo galleries, product information and links to shop the looks.
The project invites fans to contribute their own real-life Levi's® moments by using the hashtag #LiveInLevis across Facebook, Twitter, Instagram and Weibo. Stories are then curated to fuel all digital platforms, including advertising, social and web.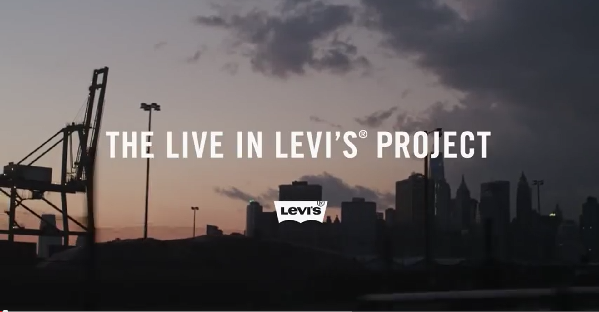 Image credit: Levi Strauss & Co. / photonews@koreabizwire.com