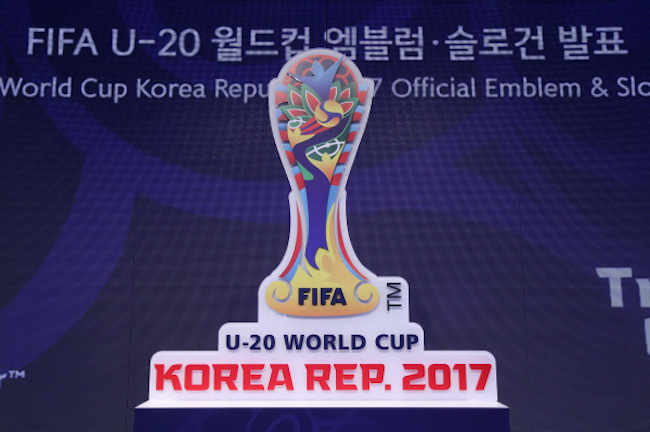 SEOUL, Sept. 12 (Korea Bizwire) — South Korean organizers of the FIFA U-20 World Cup said Tuesday they made nearly 6 billion won (US$5.2 million) in profit from this year's youth football tournament.
The local organizing committee for the 2017 FIFA U-20 World Cup, led by Korea Football Association (KFA) President Chung Mong-gyu, said it generated 24.9 billion won in revenue and spent 19 billion won, resulting in 5.9 billion won in profit.
South Korea staged the U-20 World Cup from May 20 to June 11 in six cities. The tournament featured 24 teams. England were crowned champions of the biennial men's youth football championship after defeating Venezuela.
In their last meeting before disbanding, the organizers decided to use the tournament's profits to build a football center for youth players. South Korea currently has the National Football Center in Paju, Gyeonggi Province, but the Korean football community has been pushing for a new facility, so that national teams of various age groups can train.
The organizers said that once the Ministry of Culture, Sports and Tourism approves their plan, they will work with the KFA and the government to start construction of new football center.
South Korean organizers said their first U-20 World Cup was profitable because they used existing football stadiums without building any new ones. They also secured six local sponsorships. They said the tournament's average attendance was 7,899, which was higher than that of the previous U-20 World Cup in New Zealand.
The organizers also reported no safety incidents during the U-20 World Cup, and they thanked local authorities and some 1,100 volunteers for their work.
(Yonhap)