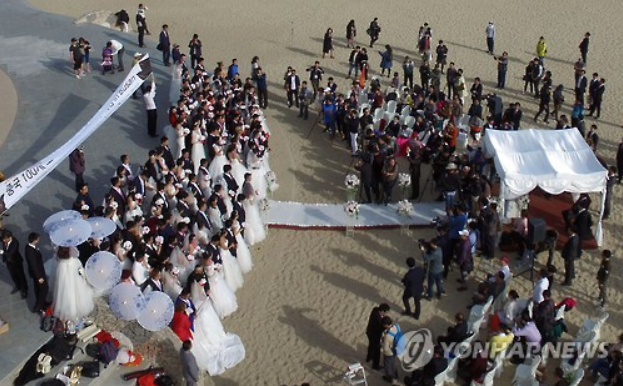 BUSAN, Oct. 27 (Korea Bizwire)-On October 26, 78 Chinese couples tied the knot in a group wedding ceremony held at Haeundae Beach in Busan. Busan mayor Seo Byung-soo officiated the wedding, wishing the couples happiness as they embarked on new lives together.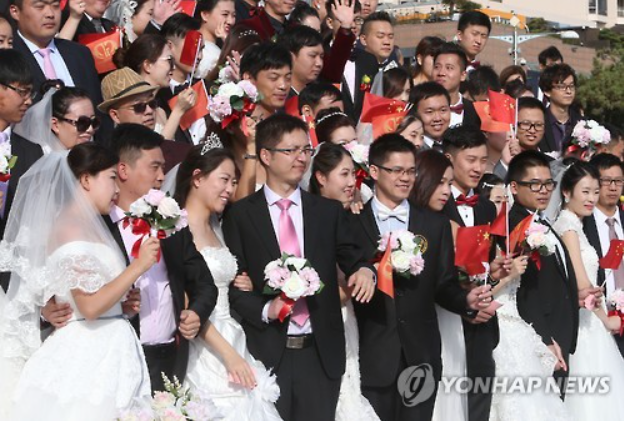 The couples arrived in Busan on October 25, and had wedding photos taken at famous spots around the city. On October 27, they visited local medical facilities, getting checkups and undergoing cosmetic surgery, Lasik surgery and beauty treatments.
The group wedding event was hosted by the Chinese Wedding League, and 60 journalists from newspapers, magazines and other local media participated, reporting the process to China.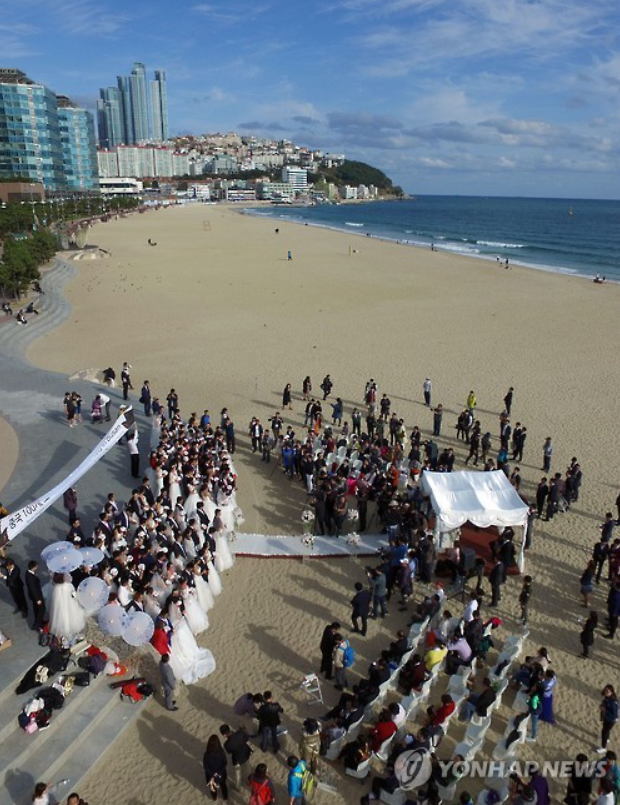 The Chinese Wedding League started the event in 1999, and participants have visited other popular destinations such as Greece, Dubai, Italy, Switzerland and Bali.
Busan is trying to drum up business in the Chinese wedding industry to create a hallyu boom for Chinese couples. Shinsegae's duty free store and medical, tourist, shopping and wedding businesses in Busan also supported the event.
Image Credit: Yonhap / photonews@koreabizwire.com