SEOUL, Jan. 17 (Korea Bizwire) — Asiana Airlines Inc., South Korea's second-biggest carrier, said Monday it has returned all passenger aircraft once used as cargo planes during the pandemic to their original state.
The company completed the remodeling of the aircraft ahead of the reopening of international flight routes in recent months.
The company converted seven passenger aircraft including an A350 and an A330 into cargo planes in 2020 in response to a dwindling number of passengers and rising cargo demand during the pandemic.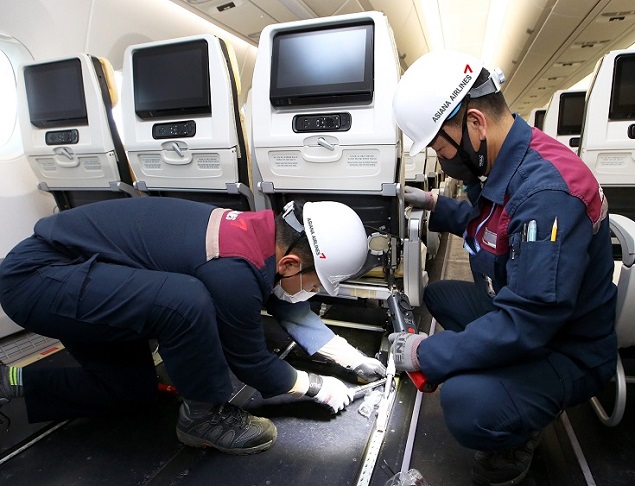 Each renovated cargo plane flew more than 500 times, transporting some 70,000 tons of cargo, adding 370 billion won to overall sales.
Asiana completed safety checks for all reinstalled passenger seats. The aircraft will be deployed on routes bound for Southeast Asia and Japan.
Image Credit: Asiana Airlines Inc. / photonews@koreabizwire.com