SEOUL, July 7 (Korea Bizwire) – Tous Les Jours, a South Korean bakery franchise, announced on Monday it will launch a monthly subscription service for its popular products, an industry first. The bakery is owned by CJ Foodville, a subsidiary of CJ Group.
As part of the monthly subscription service, a customer can enjoy a popular trio — premium bread, morning sets and coffee — at discounts of 50 to 80 percent via monthly subscription fees, but the customer will have to visit a store in person. Through big data analysis, Tous Les Jours selected these three items by making use of data on customer purchasing pattern.
Nine directly managed stores will be part of a pilot project for this purpose, and Tous les Jours plans to expand the number of stores offering the monthly subscription services in the future. Customers who use the subscription service also get another benefit: a 5 percent discount for all bread sold by Tous Les Jours stores.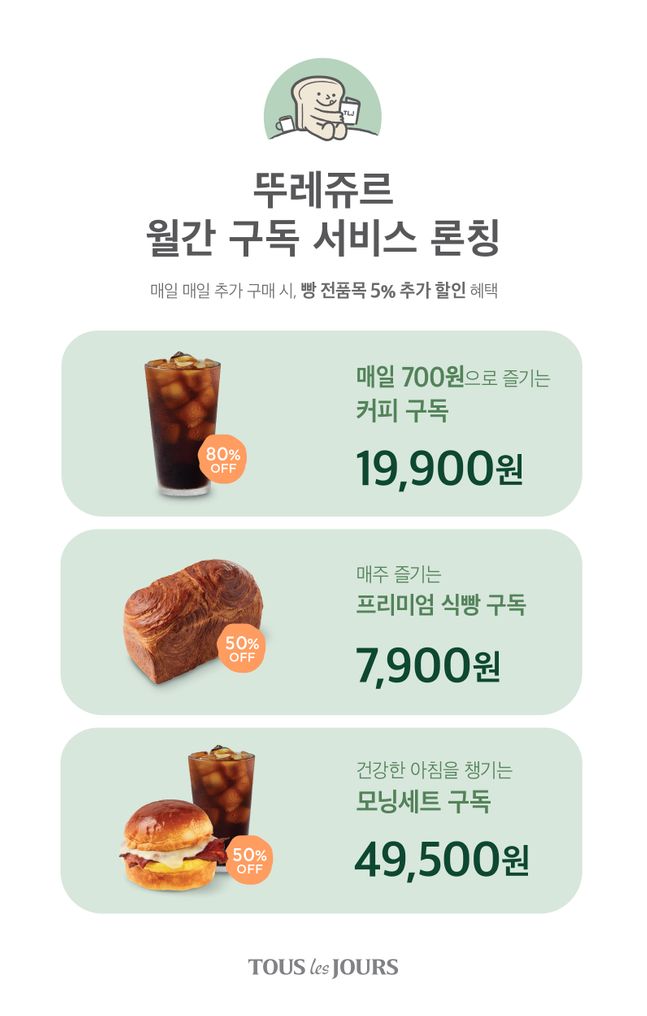 Image courtesy of Tous Les Jours/ Pikrepo / CJ Foodville / photonews@koreabizwire.com