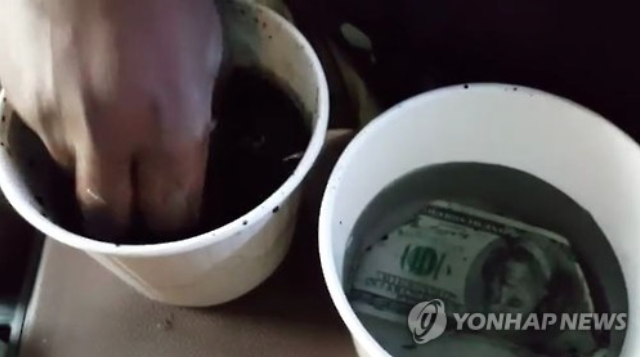 SEOUL, June 10 (Korea Bizwire) – A 'black money' con artist from Liberia has been arrested for embezzling 1.2 billion won ($1 million) from multiple victims across Seoul.
A black money scam is one in which con artists fraudulently obtain money from a victim by persuading them that piles of banknote-sized paper are actual money dyed to avoid detection by the authorities. The victims are often persuaded to purchase chemicals or a machine used to remove the dye.
Victims were convinced when they were shown a black piece of paper, which turned to a banknote when it was run through a machine or had the dye washed off.
The alleged con artist told the victims that he smuggled the money into Korea, and that it was originally part of relief funds sent to African conflict zones from the United States.