SEOUL, March 31 (Korea Bizwire) — Invasive alien species such as bluegills and bass are set to be hunted down by bounty seekers in Daegu, as city officials have declared war on plants and animals that are harming indigenous species.
The city government will pay 5,000 won for one red-eared slider and one kilogram of bluegills and bass. The city also offers 20,000 won for capturing a nutria, a large rodent also known as coypu.
The city government is set to eradicate these invasive species before May, the breeding season for bluegills and bass. Anyone who participates in the removal of star-cucumber plants will be also rewarded 20,000 won per day.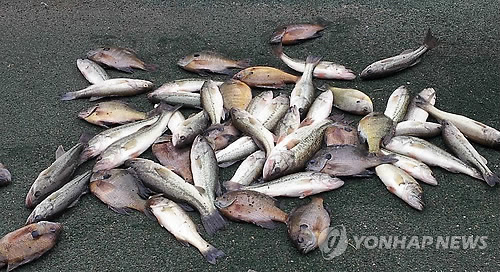 Image Credit: Yonhap / photonews@koreabizwire.com