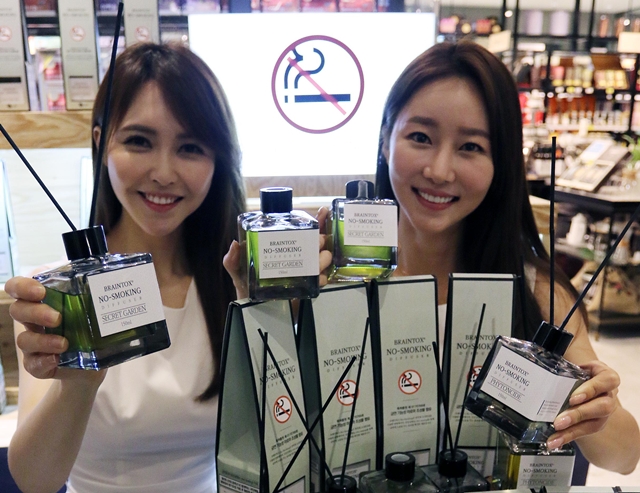 SEOUL, Feb. 26 (Korea Bizwire) — As a growing number of people are staying home due to the coronavirus, exports of indoor air fresheners have set a new record.
The Korea International Trade Association (KITA) reported Thursday that South Korea's exports of indoor air fresheners last year reached US$44 million, up by 86.3 percent from the previous year.
Exports last year were four times higher than in 2015, setting a new record.
South Korean indoor air fresheners gained a stronger presence in the Chinese import market, going from 5.7 percent in 2018 to 6.7 percent last year. American products, in contrast, dropped from 30.5 percent to 22.2 percent.
Japan is South Korea's largest export market for indoor air fresheners. Exports to Japan last year reached $24.2 million, up by 264.6 percent from the previous year and accounting for 54.9 percent of South Korea's total exports.
"There is rising worldwide demand for home products that help relieve stress caused by staying indoors," said KITA.
The popularity of car camping and a preference for personal vehicles rather than public transportation have also led to rising demand for indoor air fresheners for cars.
Image Credit: Shinsegae Department Store / Lotte Department Store / photonews@koreabizwire.com