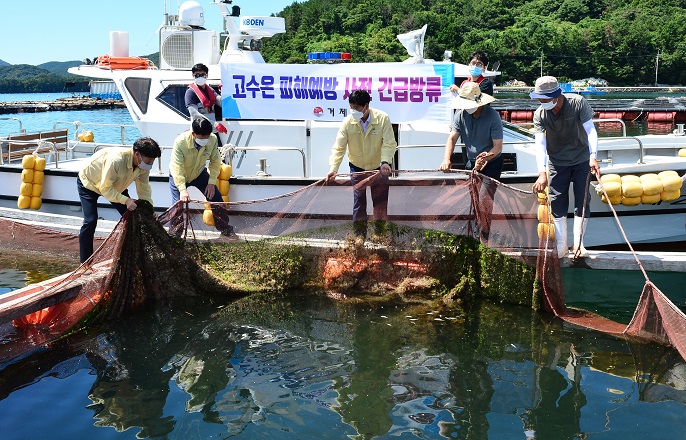 GEOJE, Aug. 11 (Korea Bizwire) — A handful of fish farms in Geoje, South Gyeongsang Province, released a number of fish fry into the sea in a desperate bid to prevent massive deaths from hot sea water temperatures.
A total of three fish farms with floating cages within the waters of the district released a total of 151,000 rockfish fry and 65,000 black sea bream fry on Monday.
Fish farms that release fish to prevent their death from hot water temperature can receive emergency relief funds of up to 50 million won (US$43,340).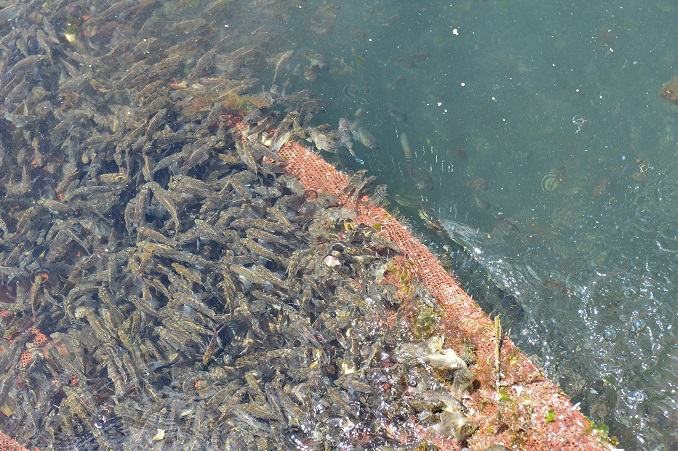 South Gyeongsang Province has the nation's largest cluster of fish farms with floating cages.
As the temperature of the sea water has risen to 30 Celsius degrees due to scorching summer heat, more than 2 million fish raised at the region's fish farms have perished since the beginning of August.
Image Credit: Geoje City Office / photonews@koreabizwire.com