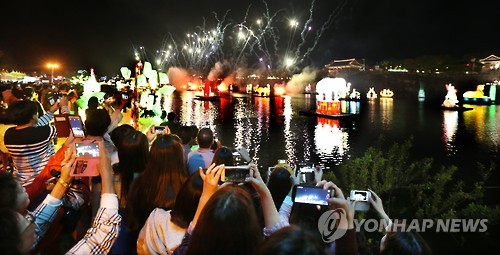 JINJU, Oct. 2 (Korea Bizwire) – As the lanterns floating on the Namgang River lit up, thousands of visitors gasped in awe.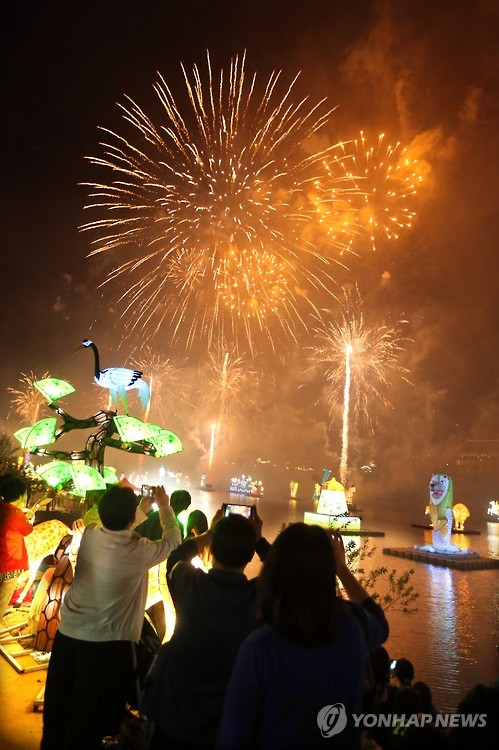 The Jinju Namgang Yedeung Festival opened on October 1, under the theme 'Water, Fire, Light and our Wishes'. The festival will continue until October 11.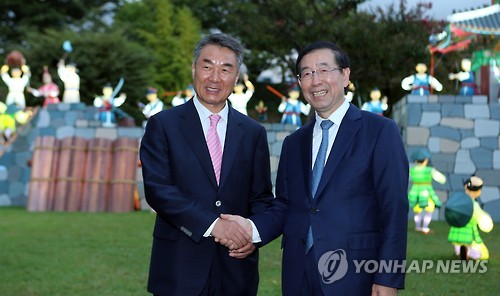 Many public figures attended the event's opening ceremony, including Seoul Mayor Park Won-soon, the ambassadors of Spain, Malaysia and the Czech Republic, and the diplomatic corps of 10 countries including the U.S., China and New Zealand. They were all fascinated by the beauty of Namgang River.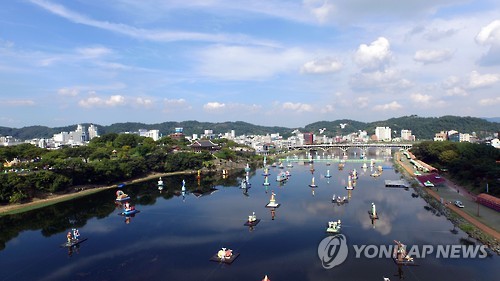 This year marked the first time that organizers started to charge visitors wishing to take part in the festival, although the program has been improved to include reenactments of the Battle of Jinju Castle in 1592. Visitors can participate in these staged battles, allowing them to experience the history of Jinju.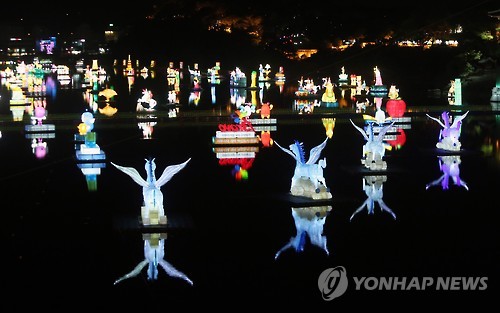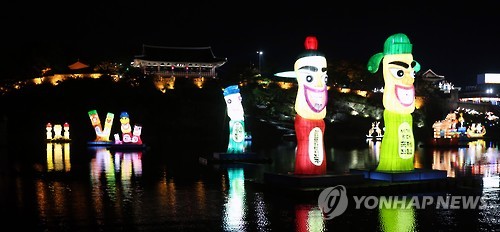 Various lanterns that reenact the Battle of Jinju Castle were made, but also lanterns representing old stories, the lives of our ancestors, traditional games, historical artifacts and Gisaeng (Korean geisha) were lit, capturing the eyes of visitors.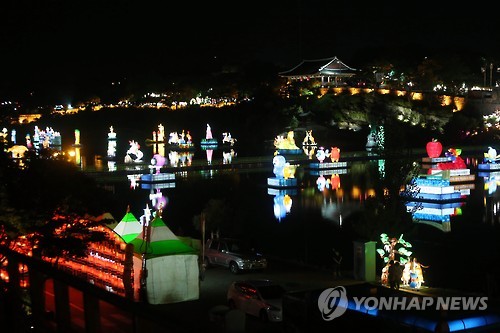 The lanterns floating on the Namgang River are lit every night, and three cruise ships are running for those who wish to make beautiful memories in the spectacular light of the lanterns.
Image Credit: Yonhap / photonews@koreabizwire.com