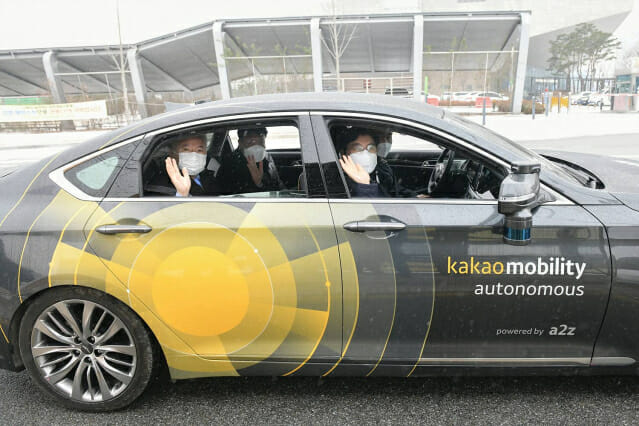 SEOUL, Dec. 21 (Korea Bizwire) — Kakao Mobility, the transportation arm the country's dominant mobile messenger operator, Kakao, plans to introduce an autonomous driving program for commercial use.
The company said Sunday it will work with Autonomous a2z Co., a self-driving solution developer, to introduce an autonomous driving service in the government complex area in the administrative city of Sejong using KakaoT as its primary platform.
This platform-based, commercial self-driving service is the first of its kind in South Korea. Customers can hail or reserve a self-driving vehicle via KakaoT, which also handles all payments.
The service will launch with three stops on a four-kilometer route around the government complex, available only for 'early riders' selected by Sejong City in advance.
Each vehicle can carry up to two passengers. A 'safety driver', an expert on self-driving technology, will accompany passengers in the front passenger seat to address emergencies.
Image Credit: Kakao Mobility / Yonhap / photonews@koreabizwire.com