GOYANG, South Korea, Nov. 11 (Korea Bizwire) – The 2016 Grand Exhibition of Korean Intangible Cultural Heritages kicked off Friday at KINTEX, highlighting the best of Korea's traditional craftworks, or intangible culture, officially designated by the government. 
The exhibition is the largest of its kind, and visitors will have the opportunity to witness the sublime beauty of some 330 works of Korea's oldest traditions. 
The three-day event will also feature professional craftsmen and women who will present the making of cultural heritages as well as open sessions for visitors to experience the centuries-old creation processes. 
"Many people associate traditional craftworks only with museums. But what we really should inherit is our ancestors' spirit and master craftsmen skills," said Seo Do-sik, chairman of the Korea Cultural Heritage Foundation.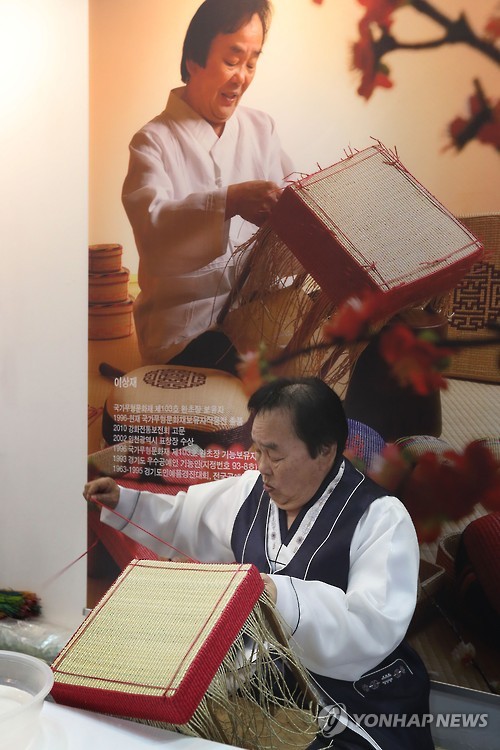 Image Credit: Yonhap / photonews@koreabizwire.com