ULSAN, May 26 (Korea Bizwire) – Birds often fly into glass noise barriers that line city streets, or into building windows.
According to the Korea Road Kill Prevention Association (RKPA), approximately 300,000 wild animals die from collisions with vehicles or manmade structures every year, and as many as 50,000 birds are among the casualties.
In an effort to prevent such tragic accidents, bird-savers are becoming increasingly ubiquitous. A bird-saver is a large sticker designed in the shape of a predatory bird that scares other birds away and prevents them from flying into a structure.
"We don't know if the birds avoid the stickers because they recognize them as predators or as mere obstacles," said a RKPA official. "But they have been effective."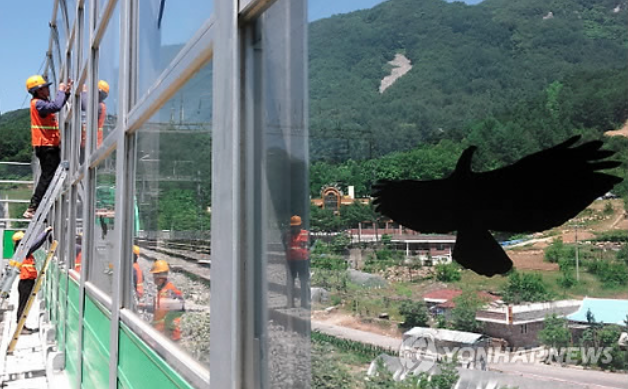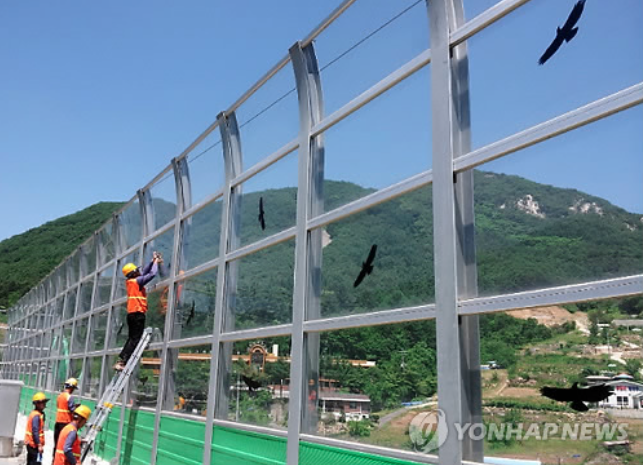 Image Credit: Yonhap / photonews@koreabizwire.com