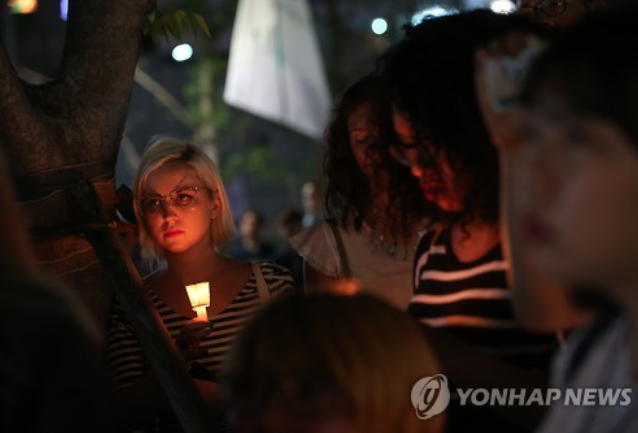 SEOUL, June 14 (Korea Bizwire) – Various civic organizations, including the Society for LGBT Human Rights of Korea, gathered near Hongik University Station to mourn the victims of the Orlando shooting, which has turned out to be the worst mass shooting in America's modern history. 
Some 400 people gathered on Monday night at 7 p.m. local time with candles and flowers, which some individuals had placed on top of rainbow-colored flags. The area, which is usually thriving with vibrant teenagers and college students, turned into a solemn place filled with grief and heartbreak. 
The night's event was put forward by Timothy Gitzen (32), an anthropologist and a human rights activist from Orlando.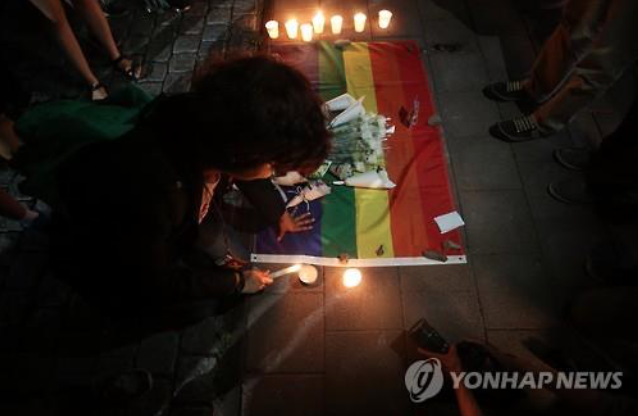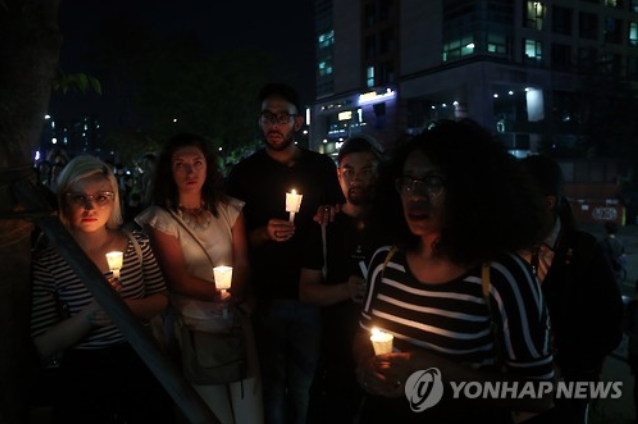 Image Credit: Yonhap / photonews@koreabizwire.com