SEOUL, Dec. 22 (Korea Bizwire) — KT Corp., a major mobile carrier, said Tuesday that it had developed a so-called 'Smart Green' service to manage the cultivation of grass at golf courses.
The two parties supplied the service to the Jungwon Golf Club in Chungju, North Chungcheong province.
'Smart Green' refers to a grass cultivation management platform that automatically analyzes the state of the grass at golf courses and ensures the optimal application of fertilizers and agricultural chemicals.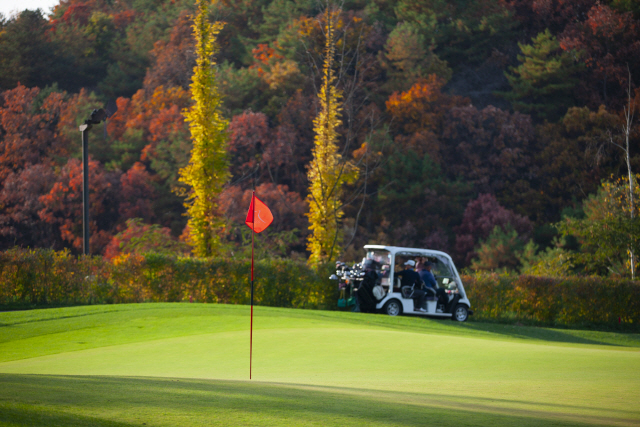 An internet-of-things (IoT) sensor buried in the soil measures the temperature, humidity and acidity of the grass. Such information is sent to an algorithm-based platform for use in the analysis of the state of the grass.
KT plans to make efforts to provide the smart green service to sports facilities such as football stadiums and baseball parks.
Image Credit: KT Corp. / Yonhap / photonews@koreabizwire.com