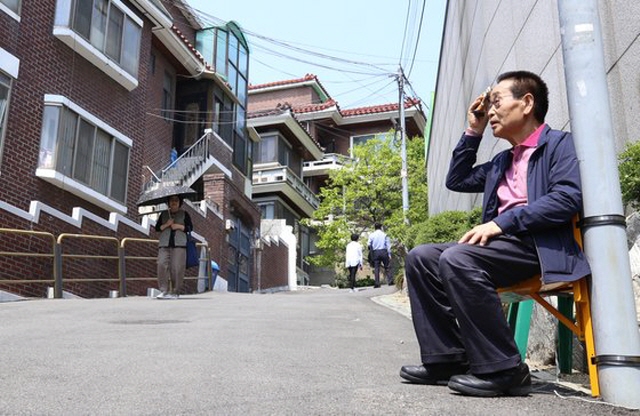 NAMYANGJU, Oct. 23 (Korea Bizwire) — A local police station in Gyeonggi Province has installed chairs on steep hills for residents to take a break on the climb up.
Namyangju Police Station installed foldable pink chairs named 'Care Chairs' along two steep hills in the city, with plans to add more chairs.
Care Chairs have been designed as foldable chairs to avoid any inconvenience to traffic, with round edges to prevent injuries.
The chairs were installed in remote locations away from public transportation to help pregnant women, senior citizens, and persons with disabilities.
Image Credit: Namyangju Police Station / Guro District Office / photonews@koreabizwire.com