INCHEON, April 7 (Korea Bizwire) — An offshore solar power generation facility has been established to supply electric power to ships calling at the Port of Incheon.
The Incheon Port Authority said Tuesday that it had spent a total of 2.8 billion won (US$2.5 million) to complete the eco-friendly power supply network project, and the offshore solar power generation facility launched full-scale operations.
The solar power generation module floats in the waterway of the floodgate that adjusts the water level for Incheon's inner and outer ports.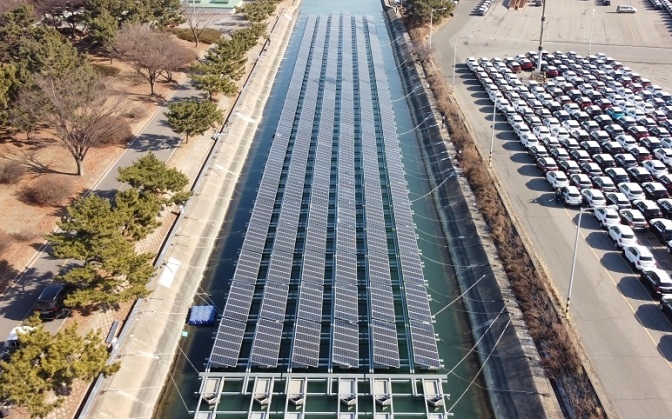 The unused offshore space, which is difficult to use for other purposes, is now being used for eco-friendly power generation. The 400-kilowatt solar power generation facility produces electric power enough for 140 four-person households.
The authority plans to return some of the power generation profits to the regional community through an energy voucher program.
Image Credit: Incheon Port Authority / photonews@koreabizwire.com