SEOUL, July 12 (Korea Bizwire) – Kings of ancient Korea might have held infinite power, but their statues are not likely to possess similar authority.
On Tuesday, members of a part-time workers organization clashed with police by the statue of King Sejong at Gwanghwamun Plaza, Seoul, demanding an increase in the minimum hourly wage to 10,000 won ($8.68) from the current 6,030 won. Sejong, one of the most celebrated kings of the Joseon Dynasty, is also a symbol of economic prosperity with his portrait illustrated on the face of 10,000 won banknote, which used to be the highest-valued bill until 2009. 
The protest came as the Minimum Wage Commission delayed its decision to adjust next year's minimum hourly wage. July 16 is the legal deadline for the adjustment. 
The minimum wage was raised from 5,580 in 2015 to 6,030 won in 2016.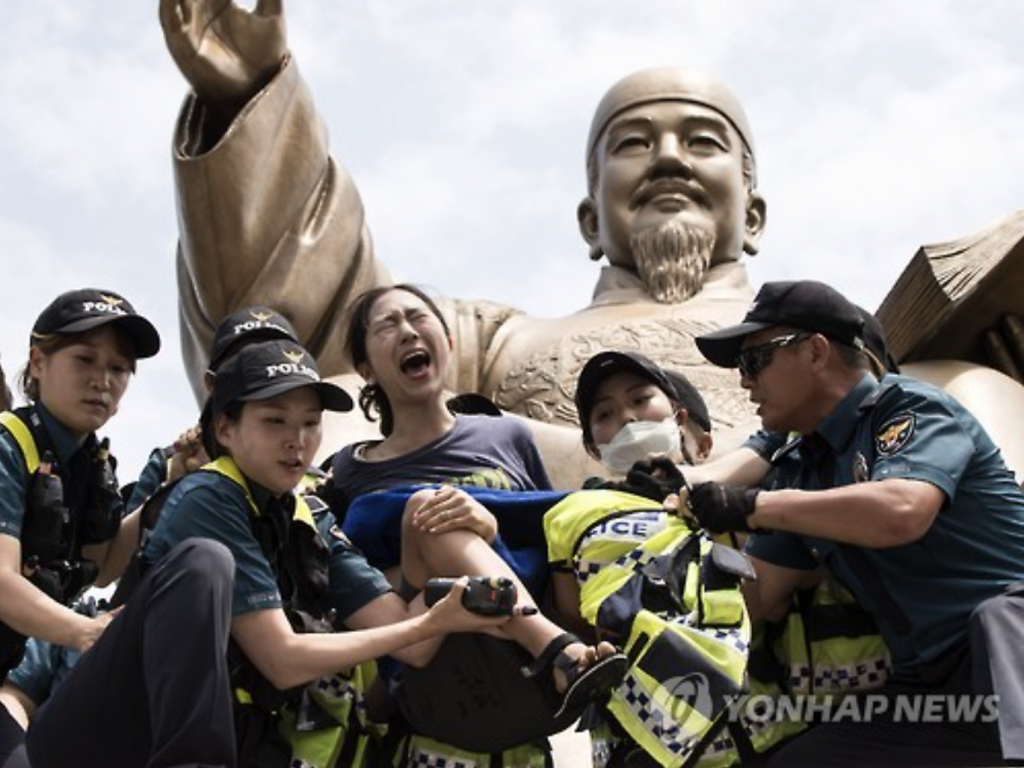 Image Credit: Yonhap / photonews@koreabizwire.com