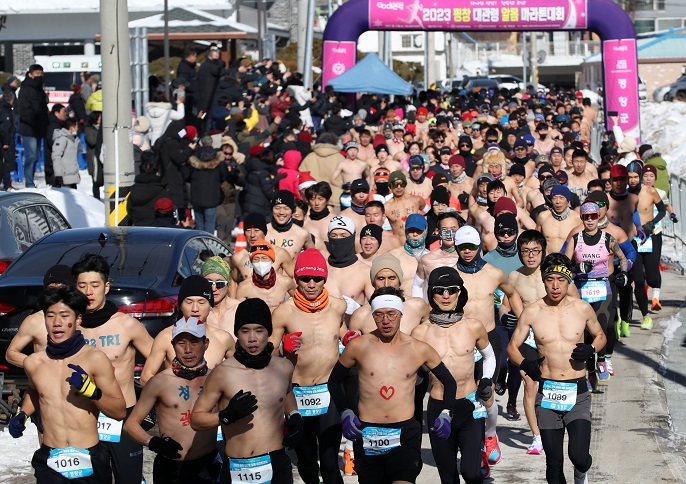 PYEONGCHANG, Jan. 30 (Korea Bizwire) — A marathon with rather a rather unusual rule requiring participants to run shirtless in the cold winter weather has attracted significant attention.
On Saturday, some 500 people participated in an annual "naked marathon race" in Daegwallyeong Pass in Pyeongchang, Gangwon Province.
When the runners set off at 11 a.m., the local temperature stood at minus 11.9 degrees Celsius, which felt like minus 18.5 degrees with the windchill factor.
Rules required male participants to run shirtless, wearing shorts or running tights. Female participants were required to wear short-sleeve shirts and shorts or tights.
Despite gloves and hats being allowed, the lack of proper attire for the torso meant that runners struggled to withstand the cold wind while running 5-10 kilometers.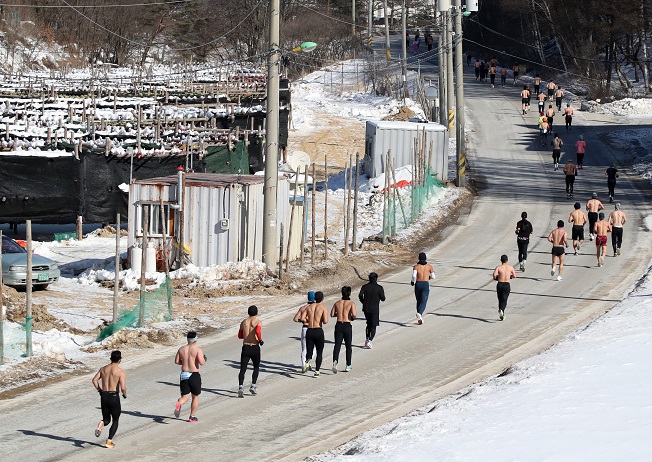 Despite the cold weather, there were participants of all ages, from those in their teens to 80-somethings.
The marathon returned for the first time after a three-year pandemic hiatus.
Image Credit: Yonhap / photonews@koreabizwire.com