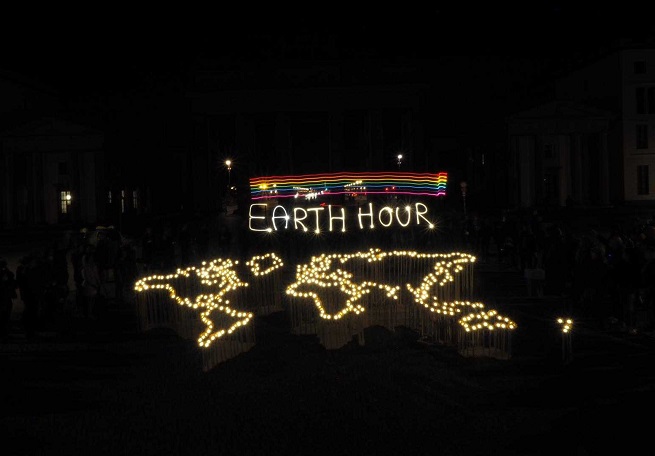 SEOUL, March 24 (Korea Bizwire) — South Korean companies are joining the Earth Hour campaign, in which people turn off the lights to raise awareness about the dangers of climate change.
Hyundai Motor Co. announced that it will turn off all of the lights at company headquarters in southern Seoul for one hour on Saturday at 8:30 p.m..
The company decided to join the Earth Hour campaign to reconfirm its faith in overcoming climate change and realizing carbon neutrality.
The sign lights at some 1,000 GS25 convenience stores will also be turned off on the same day to warn about climate change.
GS Retail Co., the operator of GS25 convenience stores, plans to expand the number of stores joining the campaign and engage in a variety of other activities to address climate change.
Launched by the World Wide Fund for Nature in 2007, Earth Hour is an event aimed at raising public awareness on climate change and attended by 190 countries across the world.
Image Credit: World Wide Fund / GS Retail Co. / photonews@koreabizwire.com