SEOUL, July 13 (Korea Bizwire) — South Koreans' summer vacation plans are likely to be markedly different this year compared to years past amid the ongoing coronavirus outbreak and the severe restrictions it has placed on travel.
With only a small fraction of overseas flights in operation and Incheon International Airport virtually deserted, South Koreans are scrambling to book hotels and resorts in-country instead.
Hanwha Resort's suite reservation rate for the upcoming vacation season in July and August has reached 90 to 95 percent, which is significant considering that only 80 percent of cheaper rooms have been booked.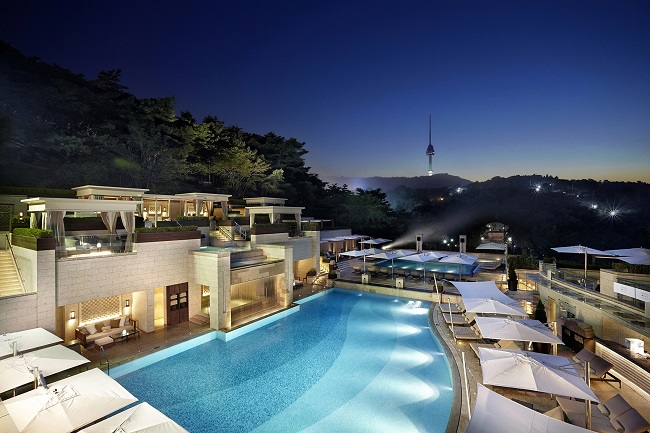 Lotte's posh Signiel Hotel in Jamsil, Seoul, has also reached a reservation rate above 90 percent for weekends despite the coronavirus pandemic.
Shilla Hotel's reservation rate for July and August rose by 60 percent from June, while the Intercontinental Seoul Coex also saw the number of South Korean customers either staying or booking at the hotel between June and August triple compared to last year.
Image Credit: Hanwha Hotels & Resorts / Hotel Shilla / photonews@koreabizwire.com