SEOUL, Sept. 26 (Korea Bizwire) — Personal computers made by Samsung Electronics Co. have dominated the South Korean market for close to an entire generation, data showed Sunday.
Market researcher IDC Korea reported that Samsung computers have retained first place in the domestic market for a period of 27 years and six months dating back to 1995, including both desktop and laptop sales.
In the last few years, Samsung PCs secured a market share of 26.3 percent in 2019, 26.9 percent in 2020, 27.8 percent in 2021 and 26.9 percent early this year.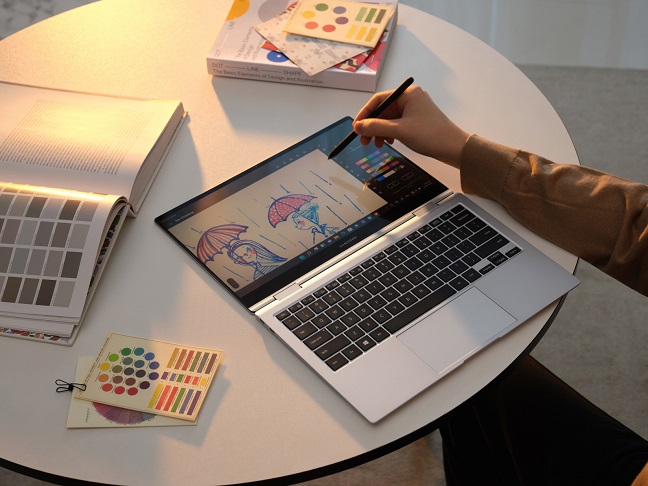 The recent jump in the market share of computers is largely attributed to the Galaxy Book series released in August 2019, the tech giant explained.
In particular, the premium, ultralight Galaxy Book 2 Pro series is as thin as 11 millimeters, except for the model equipped with an external graphics card.
Image Credit: Samsung Electronics Co. / photonews@koreabizwire.com