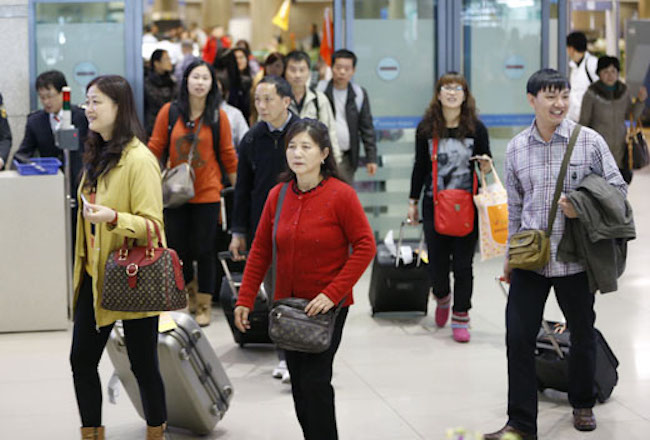 SEOUL, Sept. 6 (Korea Bizwire) — Seoul and Barcelona, global tourist destinations, will jointly seek a solution to their common problem of "overtourism," described as residents' inconvenience due to too many visitors, at a forum in the South Korean capital later this week, a city official here said Wednesday.
"The two sides will discuss the issue by studying cases of Seoul, Barcelona and Indonesia at the 2017 Seoul International Fair and Sustainable Tourism Forum (SIFT) that will open on Thursday," the official said.
According to the Seoul, the world tourism industry is growing 4 to 5 percent every year in terms of the number of tourists, and makes up about 10 percent of the world's gross domestic product. Last year, the number of tourists around the world reached 1.23 billion.
However, the mass influx of tourists is causing the deterioration of the quality of life of the local residents in some major tourist cities in Europe like Barcelona, Amsterdam and Venice, according to news reports. It also raises rent, driving some residents out of their homes. 
In Barcelona, as a result, anti-tourist rallies took place and a group of masked men punctured tour bus tires. Some tourist bicycles were also damaged.
Residents at tourist destinations in Seoul like Bukchon Hanok Village are no exception. They are struggling with noise, wastes and breach of privacy every day.
At the SIFT opening ceremony, the two cities will sign a memorandum of understanding on bolstering sustainable tourism, the official said.
(Yonhap)