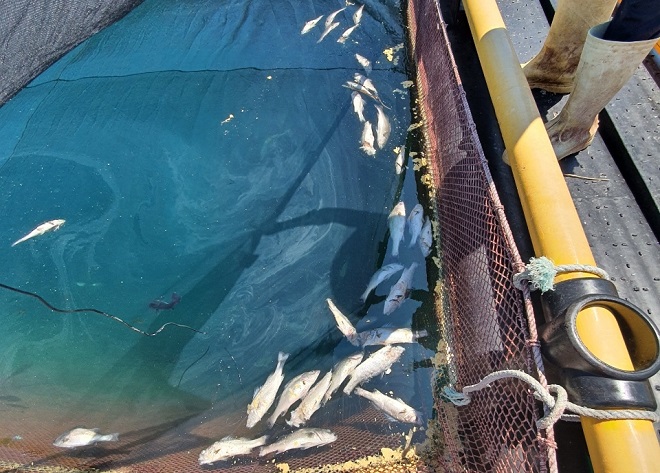 TONGYEONG, Aug. 9 (Korea Bizwire) — South Gyeongsang Province's southern coast is on alert as the scorching summer heat continues to wreak havoc on fish farms.
The city of Tongyeong, which has the highest concentration of fish farms in the province, reported that some 890,000 fish had perished at 12 fish farms between August 2 and 6, for a loss of 849 million won (US$742,000).
Unlike the mucilage caused by red tide-causing organisms that kill fish in large numbers rapidly, hot water kills fish gradually over a longer period of time.
This year, the heatwave that came after the short monsoon season has resulted in higher sea temperatures than normal.
The provincial office reported that current sea temperatures at the southern coast are around 29 or 30 degrees Celsius, more than five degrees hotter than last year.
Image Credit: Tongyeong City Office / photonews@koreabizwire.com