SUWON, Aug. 9 (Korea Bizwire) – Suwon has introduced "Flying Suwon", a helium-filled balloon that gives citizens a bird's eye persepective of the city, including stunning views of the UNESCO World Heritage Hwaseong Fortress from the air. 
Hwaseong Fortress was built in the Joseon dynasty between 1794 to 1796 by King Jeongno to honor his father, Prince Sado. The fortress was designated as a World Heritage site by UNESCO in 1997. 
The Flying Suwon, with its 32-meter high and 22-meter wide balloon, can accommodate up to 20 people per ride, and can fly up to 150 meters in altitude. The city said that each ride would take about 20 minutes, with tickets being sold for 18,000 won ($16) for adults and 15,000 won for children. 
"We hope Flying Suwon will become one of the city's iconic tourist attractions, along with our upcoming city projects like 'Bicycle Cabs' and the 'New Hwaseong Train'," said a city official.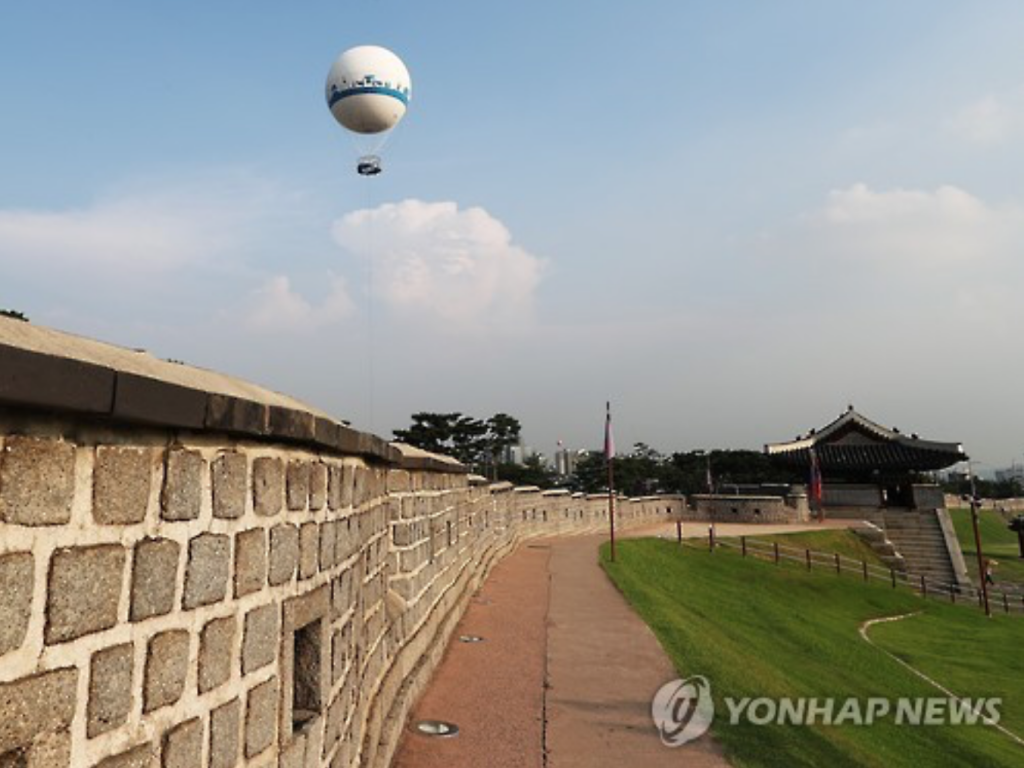 Image Credit: Yonhap / photonews@koreabizwire.com