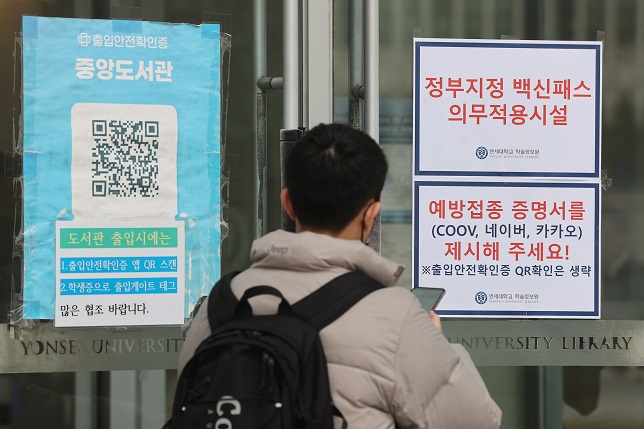 SEOUL, Feb. 10 (Korea Bizwire) — College students are borrowing far fewer books at libraries following the coronavirus outbreak.
The Ministry of Education and the Korea Education and Research Information Service conducted a survey of 433 universities across the country, which showed that each enrolled student borrowed an average of 2.3 books between March 2020 and February 2021, which was 42 percent fewer than the previous year (four books per student).
While students have been borrowing fewer books in general in recent years, the drop steepened after the pandemic and school shutdowns that followed.
Access to e-books and other electronic documents also drove students away from borrowing hard-copy books.
Access to the commercial database per student stood at an average of 277.1 cases, up by 9 percent from the previous year (253.7 cases).
Image Credit: Yonhap/ photonews@koreabizwire.com