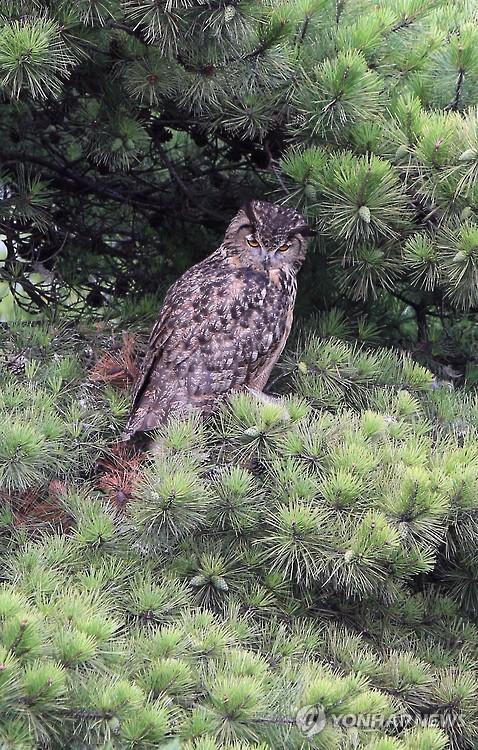 Sokcho, July 17 (Korea Bizwire) - An Eagle-owl, designated as a natural monument, has visited Sokcho City Hall every day for over a month, prompting curiosity among the city's residents.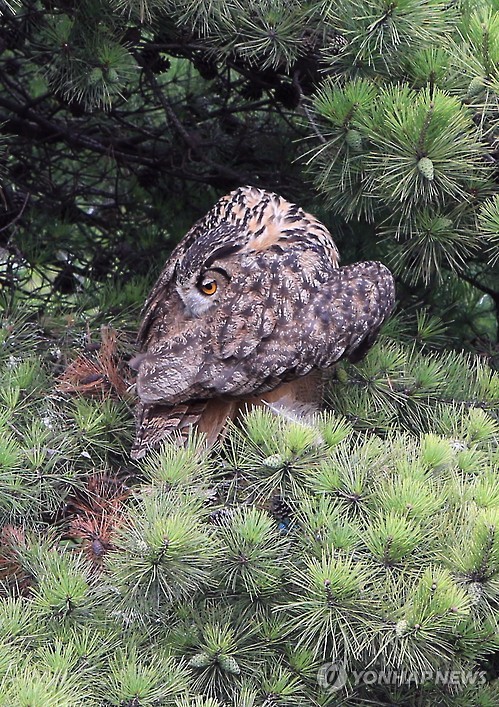 The Eagle-owl repeatedly returns to the same spot, resting during the day, and sets out to hunt at night. The owl has already become a hot issue among people working at the city hall, as it doesn't seem to mind the cars or the people working there.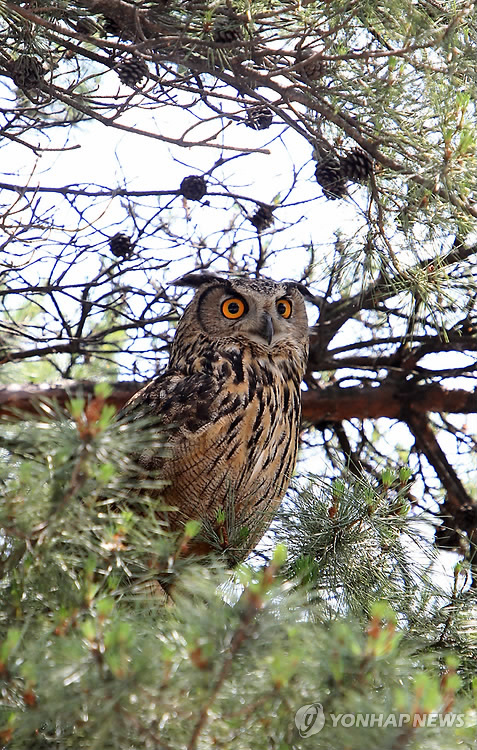 Professor Yoon Moo-bu, an ornithologist, says, "Since the Eagle-owl is nocturnal, it cannot see objects well during the day, making it appear as though it does not mind the people or cars near it." He also notes, "The owl seems to have come to the city for food. It seems to keep staying in the same place because animals like mice are easy to hunt".
Image Credit: Yonhap / photonews@koreabizwire.com