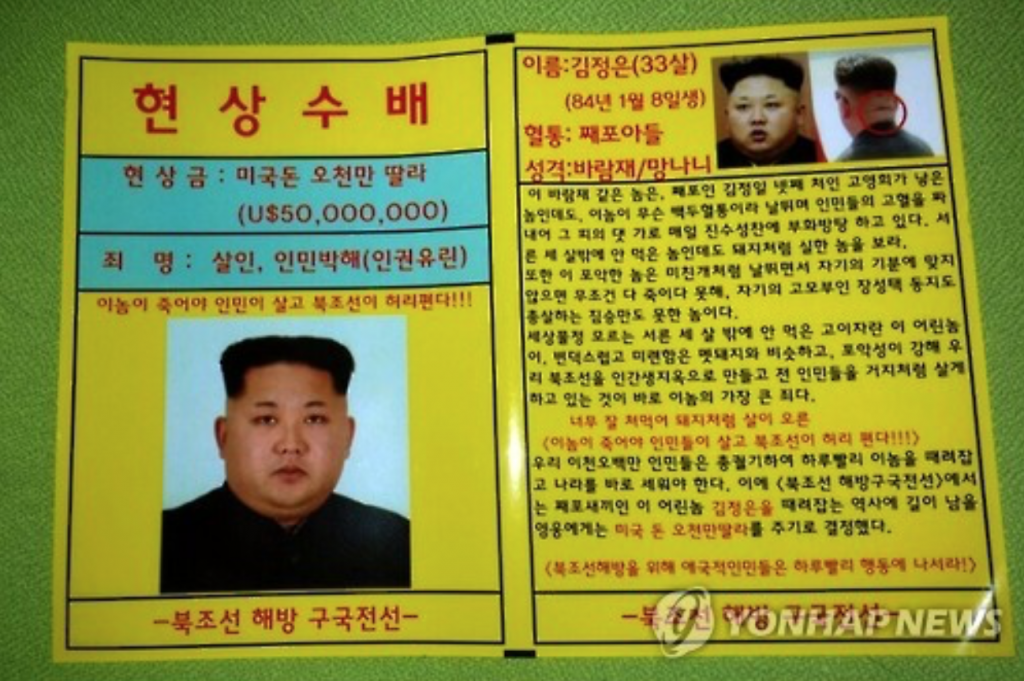 SEOUL, Aug. 8 (Korea Bizwire) – Good news for the bounty hunters out there: $50 million is up for grabs for capturing Kim Jong-un, North Korea's supreme leader.
A North Korean defectors' organization dropped 100,000 copies of the leaflet shown in the photo in North Korea on Saturday. The 'wanted' leaflet makes note of the $50 million reward for the capture of the North Korean leader, who is being accused of murder and human rights violations. It also criticizes Kim for his despotism and crimes against humanity, while urging North Korean residents to react to his barbaric rule.  
The organization did not disclose the location of its latest activity, saying that it might generate unnecessarily conflict with the South Korean community that was used as a staging area.

Image Credit: Yonhap / photonews@koreabizwire.com