SEOUL, June 24 (Korea Bizwire) – The official name for Namdaemun (translated as 'South Great Gate') is Sungnyemun, the 'Gate of Exalted Ceremonies'. The gate was one of the eight gates in the fortress wall that surrounded the city of Seoul during the Joseon Dynasty. It was first built by Taejo, the founder of Joseon, in 1398. 
Sungnyemun, which is designated as 'National Treasure No. 1', was severely damaged by arson in 2008. The gate was fully restored in 2013, and finally, after eight years, the changing of the guard ceremony has also resumed. 
The ceremony takes place every day, from Tuesday to Sunday.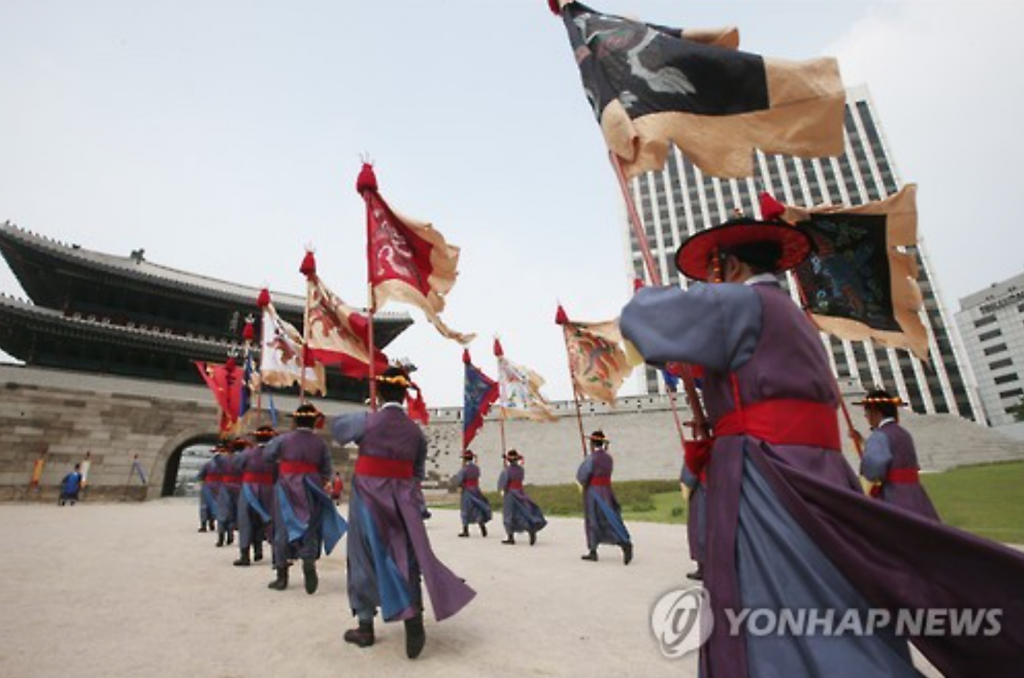 Image Credit: Yonhap / photonews@koreabizwire.com