BUSAN, Sept. 10 (Korea Bizwire) — The Busan metropolitan government plans to host the 'Star Shining Suyoung River LED Kayak Experience' at the Suyoung River from Sept. 10-12.
Organized by the Busan Federation of Sea Explorers of Korea, the event will offer participants the chance to experience the beautiful night scenery of the Suyoung River by paddling a kayak decorated with LEDs.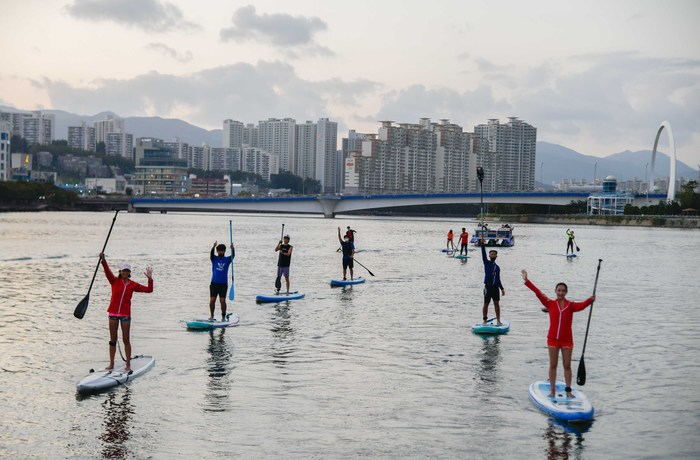 The city government expects the kayaks, which are suitable for non-face-to-face social distancing, to help draw more interest and attention from citizens and tourists to the city's night tour.
Participants will be able to paddle a kayak from the river's Jwasuyoung Bridge to the Suyoung intersection. Each kayak accommodates one adult, and adolescents should be accompanied by a guardian.
Image Credit: Busan Metropolitan Government / Busan Tourism Organization / photonews@koreabizwire.com