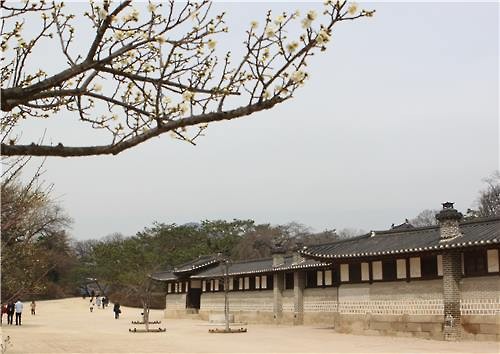 SEOUL, March 18 (Korea Bizwire) – The yellow flowers of wintersweet trees at Changdeok palace have announced the arrival of spring.
White Japanese apricot flowers and yellow sansuyu flowers fully blossomed near Nakseonjae and Geumcheon bridge, and the wintersweet flowers at the back of the palace are ready to blossom.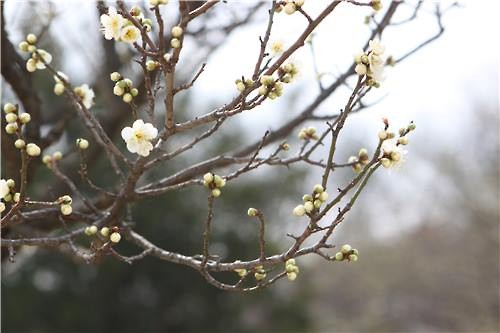 Japanese apricot flowers and sansuyu flowers are called the 'messengers of spring' as they bloom earlier than other spring flowers. Japanese apricot flowers were favored by the scholars of the Chosun dynasty because of their graceful appearance and their ability to bloom in the cold.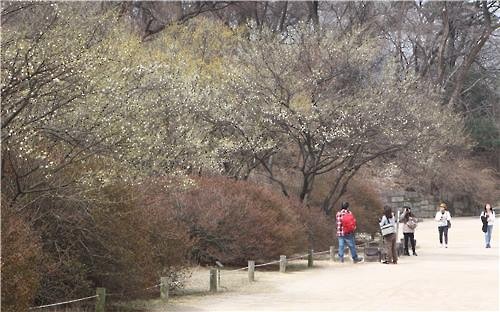 Nakseonjae is the best place at Changdeok palace to enjoy the spring flowers.
After the Japanese apricot flowers and sansuyu flowers bloom, cherry blossoms and royal azaleas follow their lead, turning the palace into a fantastic shade of pink. In May, peonies bloom near the stepped garden at the back of Nakseonjae.
The beautiful spring scenery at the back of the palace grounds can be enjoyed accompanied by the explanations of a curator.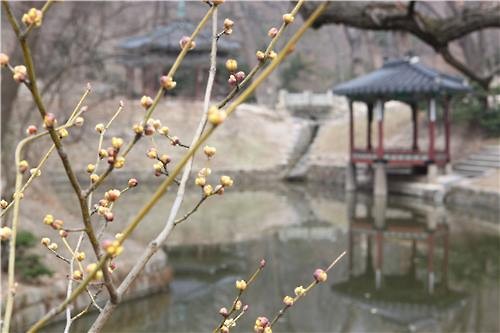 The Cultural Heritage Administration is planning to open the four pavilions at the back of the palace from April 27 to May 22. Books will be placed so that visitors can read surrounded by spring flowers.
Image Credit: Yonhap / photonews@koreabizwire.com