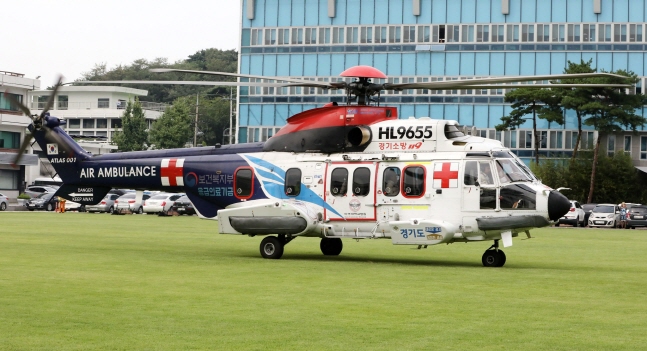 SUWON, Oct. 18 (Korea Bizwire) — A new "Doctor Helicopter" service for emergency medical procedures in Gyeonggi Province, which began operations on September 4, has been a huge contributor to saving precious lives.
The so-called "Doctor Helicopter" was deployed on 19 of the 39 days since the service was launched. It achieved an 89.5 percent success rate, helping save total of 17 patients with serious injuries.
All the success is credited to the active administration using school playgrounds and public facilities as take-off and landing sites.
The Gyeonggi medical helicopter service, the seventh of its kind in the country, is the one and only in South Korea to carry out round-the-clock rescue and emergency missions.
Image Credit: Yonhap / photonews@koreabizwire.com