SEOUL, June 28 (Korea Bizwire) — With movie theaters struggling with the ongoing pandemic, drive-in theaters are rising as a new alternative.
South Korean cinema chain CJ CGV opened the CGV Drive-in Square One in Incheon's Yeonsu District on Friday.
The theater can accommodate up to 100 vehicles, and is connected to a walkway alongside a local stream to allow visitors to take a stroll before watching a movie.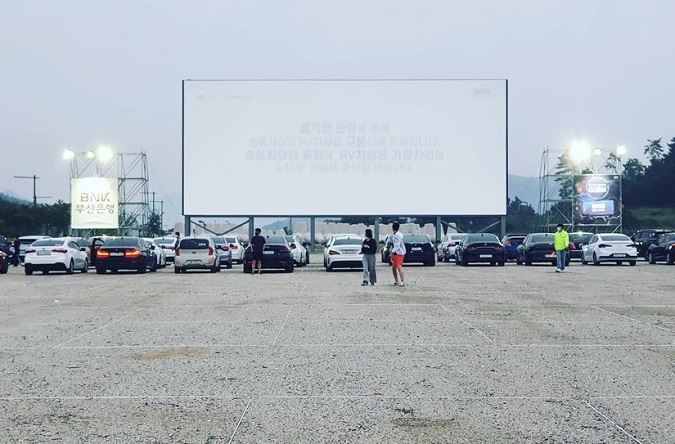 Another multiplex chain Lotte Cinema opened Drive Osiria in the Osiria Tourism Complex, located in Gijang County in the southeastern port city of Busan, on June 10.
The theater can accommodate up to 300 cars. Some 2,500 cars had already visited the theater just two weeks after the grand opening.
Image Credit: CJ CGV / Lotte Cinema / photonews@koreabizwire.com