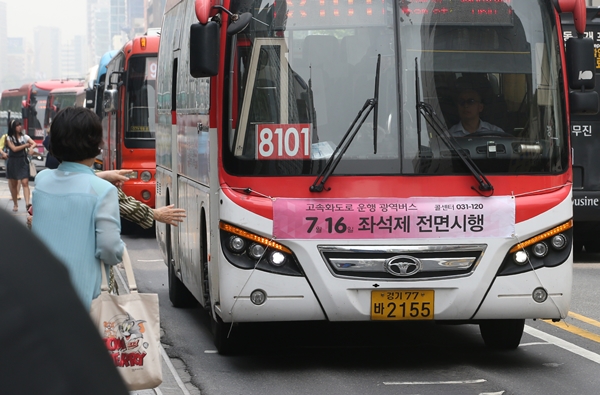 SUWON, Oct. 14 (Korea Bizwire) — The Gyeonggi provincial government is set to introduce a new state-of-the-art system that can prevent accidents caused by drowsy and careless driving by checking the status of long-distance intercity bus drivers in real time.
The provincial government signed a business agreement with Hyundai Mobis Co., the country's largest auto parts maker, to introduce the latter's 'brainwave-based driver state monitoring system' for intercity buses operating as public buses.
The new system, which is still under development, uses an earset-type sensor to collect drivers' brainwaves and analyze and check their fatigue, attention and stress levels.
When drivers are in a drowsy or careless state, the system alerts them using the sense of sight, hearing and touch.
After going through testing this year, the provincial government plans to introduce the system for intercity bus routes on a step by step basis from next year.
Image Credit: Yonhap / photonews@koreabizwire.com