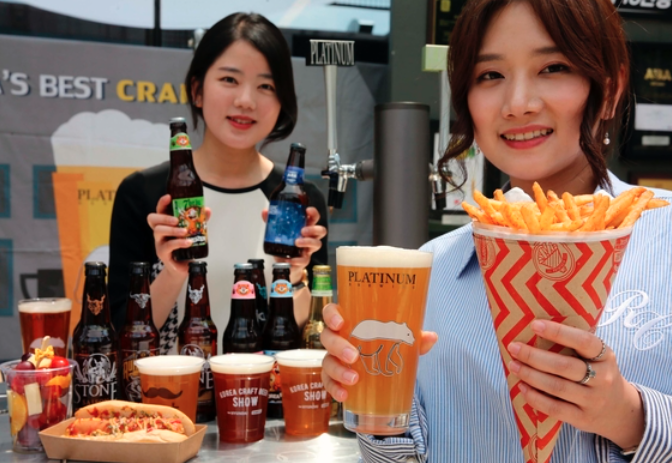 SEOUL, June 9 (Korea Bizwire) – Korean retail giant Hyundai Department Store is hosting the 2016 Korea Craft Beer Show, which will present some of Korea's most celebrated beers. The event will take place from June 9 to June 12 at Hyundai Department Store's Pangyo branch.
A total of 20 domestic craft breweries, including Platinum, Jespi, and Vaneheim, will present 99 of their products. For an enhanced beer experience, a handful of delicatessen brands will also be present at the event.
Entrance is free of charge, and visitors can purchase coupons for beer and food at the front desk by the entrance.
Image Credit: Hyundai Department Store / photonews@koreabizwire.com