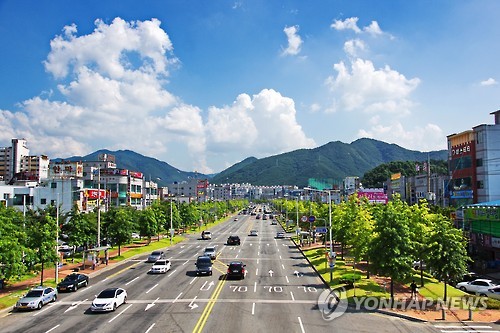 GUMI, Nov. 3  (Korea Bizwire) – Ten years ago, the sidewalks near the main thoroughfares in Gumi did not have many trees, making it impossible to avoid the sun in the summer time.
However, the area has since undergone a transformation into an urban forest. The municipal government has invested 3.5 billion won since 2007 to create a small forest in the city. Oak trees, zelkovas and pine trees were planted along the sidewalks, as were small bushes and grass. Pathways and trails were created, and benches were installed.
The local government of Gumi has continued a campaign to plant 10 million trees since July 2006. It was an attempt to break from the city's image as an industrial center, and to increase green areas to improve the environment.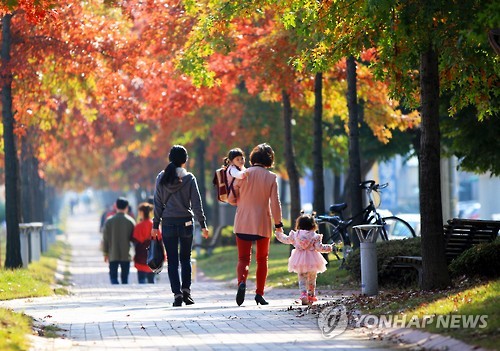 After 10 years, the city finally reached its goal, as officials have supervised the planting of 10,213,000 trees, flowers, bushes and vines all over the city. Parks and green areas were created, trees were planted along the roads, and walls were torn down to make more parks. A total of 45 large and small parks were developed over the past 10 years.
The walls of 30 public organizations were torn down to make green areas with trees and grass.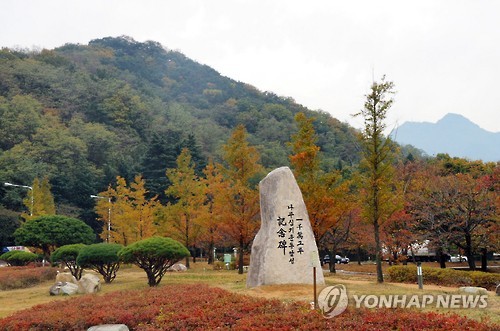 Nam Yoo-jin, the mayor of Gumi, expressed his determination to continue planting more trees in the urban area.
Image Credit: Yonhap / photonews@koreabizwire.com