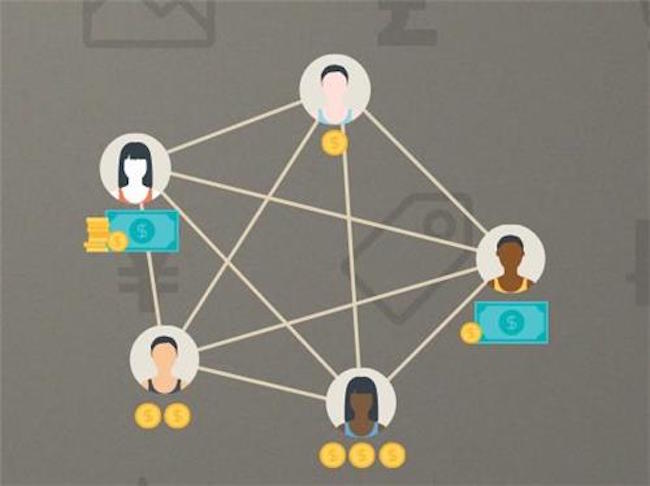 SEOUL, Nov. 1 (Korea Bizwire) – Members of the Korea Financial Investment Association (KFIA) gathered in Seoul's Yeouido financial district on October 31 to announce the test run launch of "Chain ID", an identification system built on blockchain technology that was described by KFIA Chairman Hwang Young-key as "the world's first successful attempt in commercializing a blockchain-supported industry-wide identification system by the financial investment business sector."
According to the KFIA, Chain ID will serve as the gateway through which customers can conduct transactions at any investment firm; whereas previously, potential investors holding accounts at multiple firms had to bypass each institution's identification system, they will now only need to be verified by just one, upon which Chain ID will store the users' verification status and enable them to bypass other investment firms' systems.
Blockchain, which is s P2P (peer-to-peer) system that makes digital currencies like Bitcoin possible, is a decentralized framework of interlinked records of encrypted data called blocks. As proponents of digital currencies suggest, blockchain carries the advantages of improved security and efficiency. Every block stores a record of every transaction conducted by a member within the framework, making forgery a near impossibility, and its web-based ecosystem reduces overhead costs for firms. 
Thanks to blockchain's enhanced security capabilities, personal verification data renewal deadlines have been pushed back to three years from the original one-year requirement.
The seeds for Chain ID were first planted last April, when the technology subcommittee at the KFIA began conducting research into the possibilities offered by blockchain technology. Six months later, a consortium of 26 investment firms and five technology companies was formed to spearhead the project. 
A total of 11 investment firms are participating in the Chain ID pilot project, including Daeshin Securities, Meritz Securities and Shinhan Investment Corp.
The KFIA explained that the use of Chain ID will initially be limited and that its scope is to be gradually expanded. Throughout the duration of the testing phase, functions accessible through Chain ID will be limited to checking account balances through the MTS (mobile trading system). Once the technology is mature and ready for a full launch, the KFIA plans to include Chain ID-supported access to functions like stock purchases and wire transfers through the HTS (Home Trading System) and WTS (Web Trading System).
Also announced at the launch were the KFIA's plans to introduce Chain ID to other branches within the financial services industry such as insurance and banking next year.
Hwang emphasized the intention of South Korean financial investment firms to be "first movers" by collectively becoming global industry standard bearers.  
S.B.W. (sbw266@koreabizwire.com)