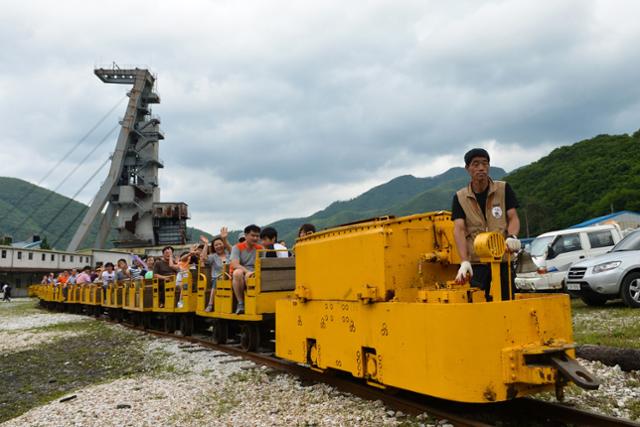 JEONGSEON, Aug. 23 (Korea Bizwire) — Mine cars that were used to carry coal from mines will be transformed into a tourist attraction.
The northeastern county of Jeongseon in Gangwon Province announced that it will set up a mine car ride tour using the old mine track in the Gohan village area.
The mine cars will run along a 3.6-kilometer track between Gohan Station and Samtan Art Mine. The county will invest 18.1 billion won (US$15.2 million) to complete the project.
The county has completed basic planning and validity tests for the project, aiming for a complete design by May of next year with construction slated to begin in June. The mine car ride is expected to open to the public by the end of 2024.
Image Credit: Jeongseon County Office / photonews@koreabizwire.com