SEOUL, June 27 (Korea Bizwire) – Seoul's Sejong Center, along with the Joan Miró Mallorca Foundation, is hosting an exhibition of works by Joan Miró, an internationally acclaimed Spanish painter, sculptor, and ceramicist from Barcelona. 
The exhibition, titled 'Miró In Mallorca. A Wild Spirit', is by far the largest in terms of size among any other Miró exhibitions previously hosted in Asia, and will display 264 paintings that the late artist completed in his final years in Mallorca.
"Mallorca is an area where diverse races and cultures meet," said Joan Puynet Miró, the grandson of Joan Miró, during a press conference on Sunday. "Seduced by its captivating scenery, many artists established their lives in Mallorca in the late 20th century. It was also Mallorca where my grandfather met and interacted with Ahn Eak-tai (a Korean composer and conductor, best known for his composition of Korea's national anthem)."
As part of the exhibition, the painter's workroom has been reconstructed using some 100 of his personal tools. 
The exhibit will continue until September 24.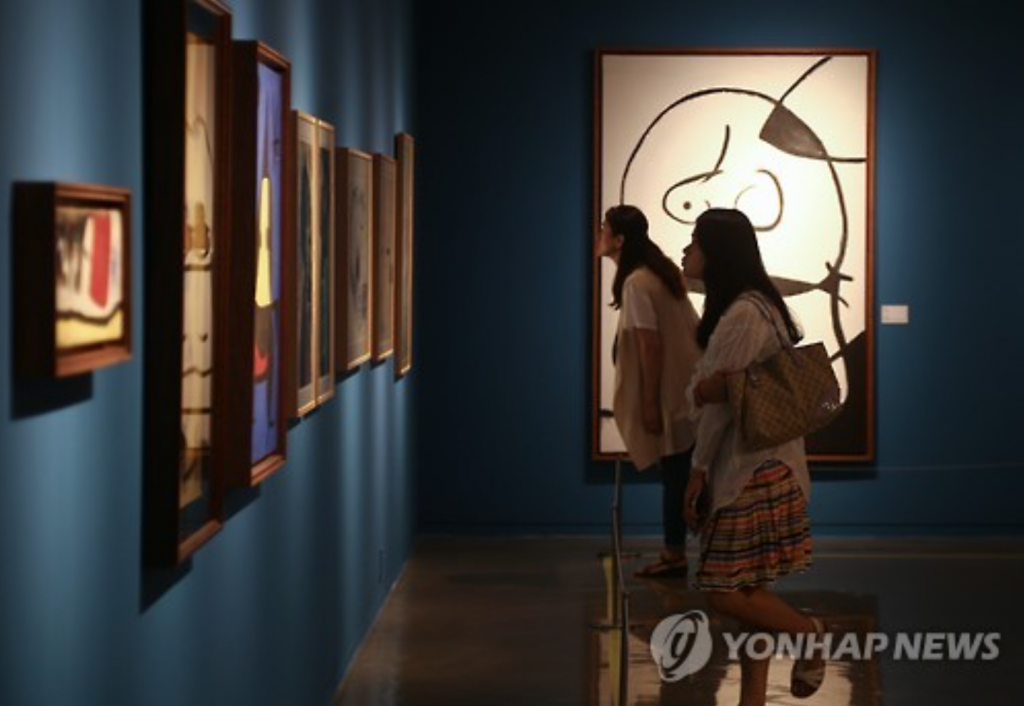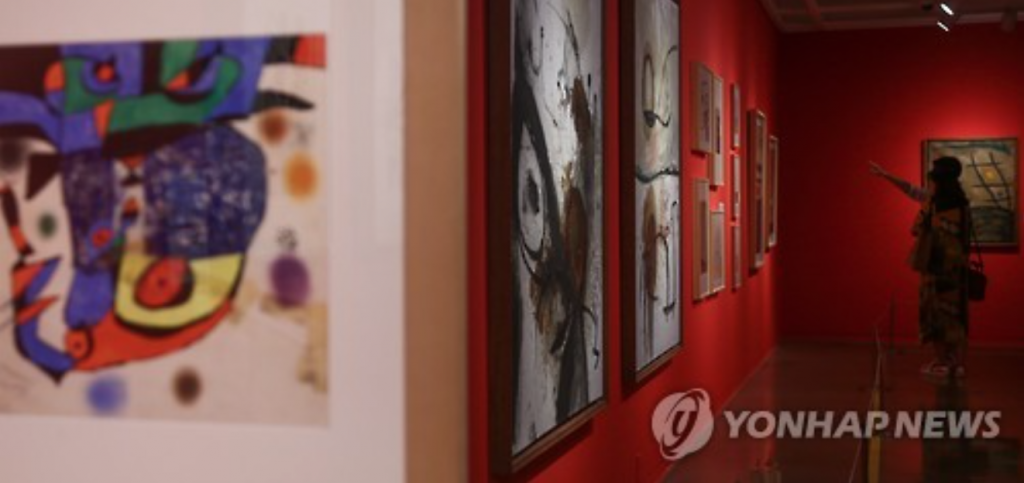 Image Credit: Yonhap / photonews@koreabizwire.com