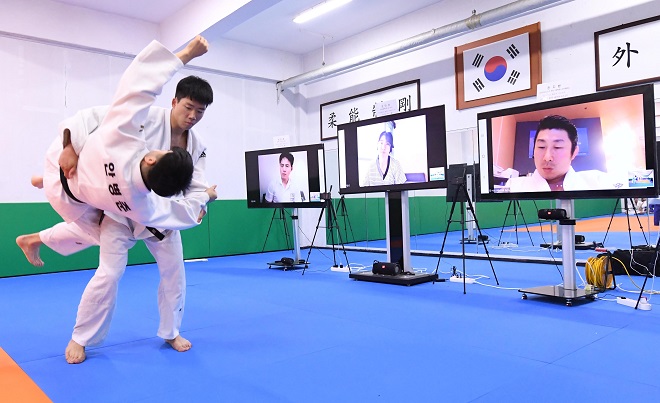 CHANGWON, June 19 (Korea Bizwire) — The Republic of Korea Naval Academy in the southeastern city of Changwon carried out judo belt examinations online under the ongoing coronavirus pandemic.
The academy, with the authority bestowed by the Korea Judo Association to carry out judo belt examinations, held so-called 'untact' examinations for 40 cadets on Thursday.
Prior to the pandemic, a panel of judges from external institutions visited the academy every year to hold the examinations.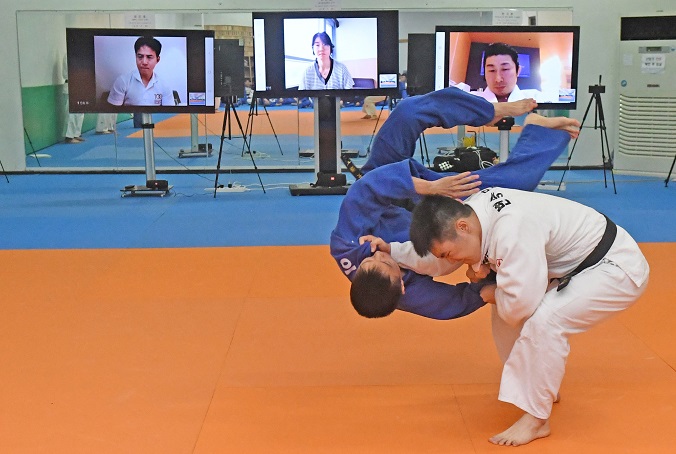 The real-time online examination was overseen by judo leaders, including Prof. Cho Min-sun from the Korea National Sport University, for fairness and transparency.
"I was worried that the coronavirus outbreak would force us to cancel the examinations. I'm glad we were able to take them online," said senior cadet Lee Seung-min.
Image Credit: Naval Academy / photonews@koreabizwire.com