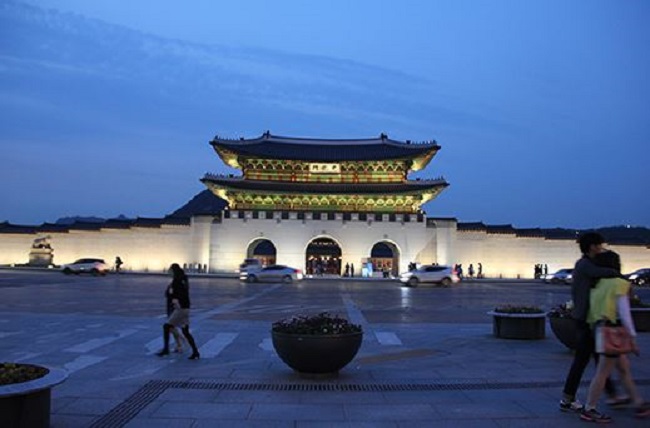 SEOUL, Aug. 25 (Korea Bizwire) — The Culture Heritage Administration announced on August 24 that for 50,000 won, anyone can be a king or queen – for about two hours.
The actual announcement made by the administration was that from September 3 to 24, Gyeongbokgung Palace will host two sessions of evening tours during which participants will get a taste of Joseon's royal treatment.
The evening will start with a dinner meal called "Surasang" in the palace kitchen. Traditionally consisting of 12 dishes (not including rice, soup and other condiments), the meal participants will eat will be a modified version to suit the tastes of the modern generation.
After dinner, the participants will be led on a guided tour of Gyotaejeon Hall (the Queen's residence), the Jagyeongjeon Chamber (where the King's mother resided) and Hamhwadang and Jipgyeongdang Halls (where concubines and servant girls resided).
After the tour, the guide will lead the group to the second floor of Gyeonghoeru Pavilion, where participants will be free to take photos and indulge in the evening view of the palace grounds.
The two-hour tour will be offered twice every day, with start times at 6:30 p.m. and 7:40 p.m. Each group will have a maximum of 60 participants.
Ticket sales will begin at 2 p.m. on August 28 at http://ticket.auction.co.kr.
Those over 64 years of age or suffering from a disability may call (☎1566-1369) to purchase tickets.
Kevin Lee (kevinlee@koreabizwire.com)