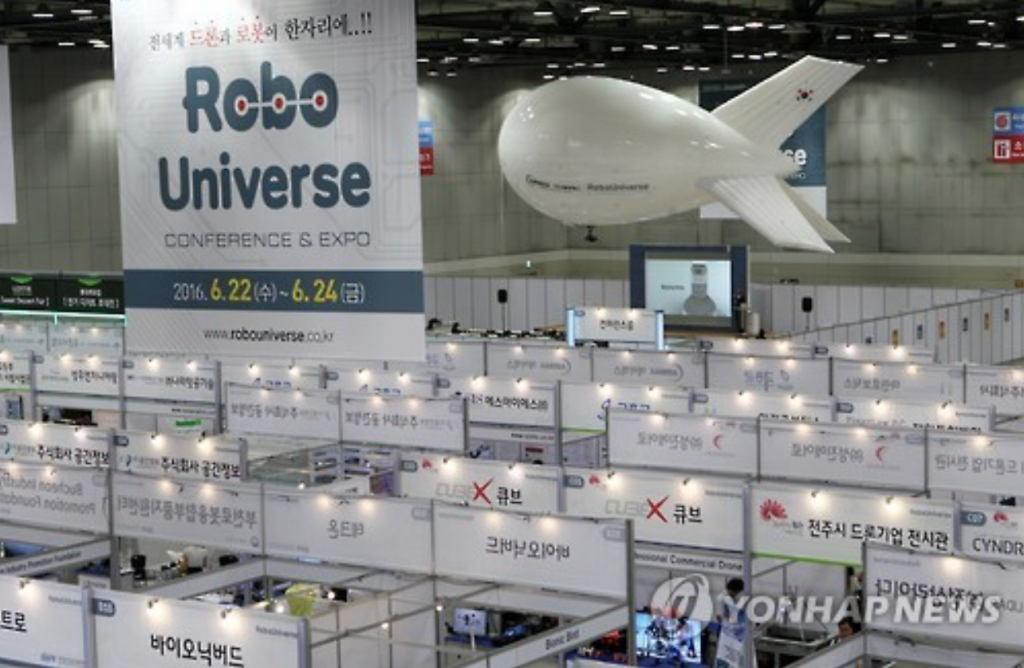 GOYANG, June 22 (Korea Bizwire) – The RoboUniverse Conference & Expo 2016 opened Wednesday at KINTEX (Korea International Exhibition Center) in Goyang, marking its second anniversary. RoboUniverse is an international convention organized by Rising Media, a global event producer of Internet and technology-related affairs.
This year, however, RoboUniverse is also showing off robot technology based on IOE (Internet of Everything), a phrased used to describe adding connectivity and intelligence to just about every device including people. 
Along with various exhibitions and conferences, visitors can also experience some of the latest robot technology available to mankind.
RoboUniverse 2016 will continue until Friday, June 24.
Image Credit: Yonhap / photonews@koreabizwire.com