SEOUL, July 6 (Korea Bizwire) – South Korea and the United States are conducting a joint marine infiltration exercise, testing the interoperability of the two countries' military forces for a potential assault against North Korea. 
The exercise took off on June 27 in the southeast coastal city of Pohang, with 800 South Korean and 500 U.S. marine forces participating. The focus of the mission is to penetrate deep into enemy territory and launch assaults on key military facilities. 
It's also the allies' first joint marine exercise in which all branches of the marine forces, including infantry, combat engineers, armor and artillery units, are taking part in the training.
"The key focus of this exercise is on fostering the joint ability to carry out ground operations to destroy the enemy's center," the Marine Corps said.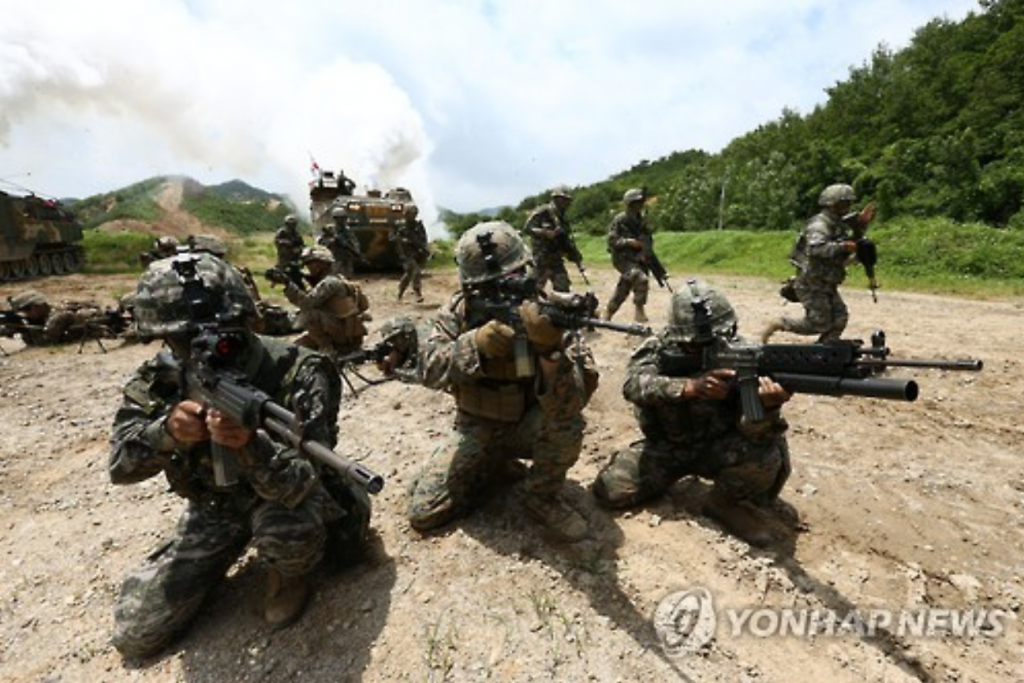 Image Credit: Yonhap / photonews@koreabizwire.com