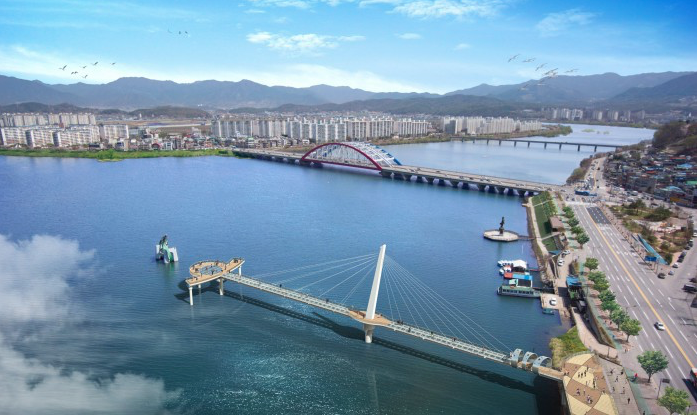 CHUNCHEON, June 15 (Korea Bizwire) – Korea's longest skywalk, the Soyang River Skywalk, is set to open on July 1.
The city of Chuncheon invested 6.8 billion won to build the 156-meter skywalk, and began construction last December. 
The new skywalk is an observatory built on top of Uiamho Lake, located west of the city, and its floor and bridge rails are made of transparent glass, offering a walk-on-water-like experience to visitors.
Operating hours will be until 6 p.m., and special lights will be used at night to illuminate the bridge.
Admission to the skywalk will be free of charge for the opening month of July.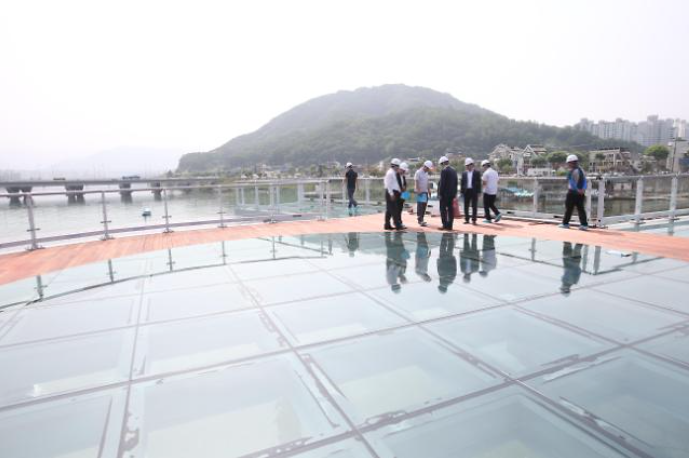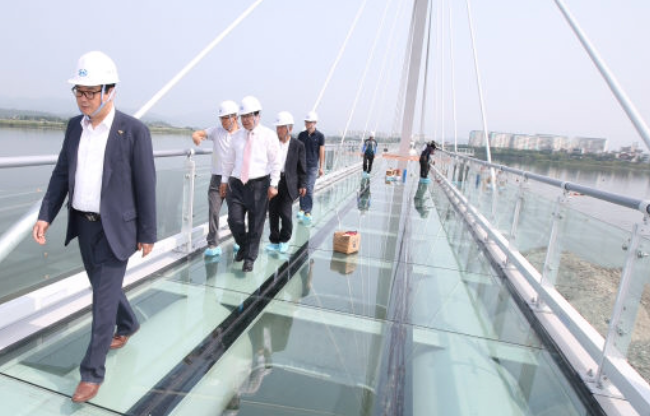 Image Credit: Chuncheon City / photonews@koreabizwire.com